Nov - 28
2020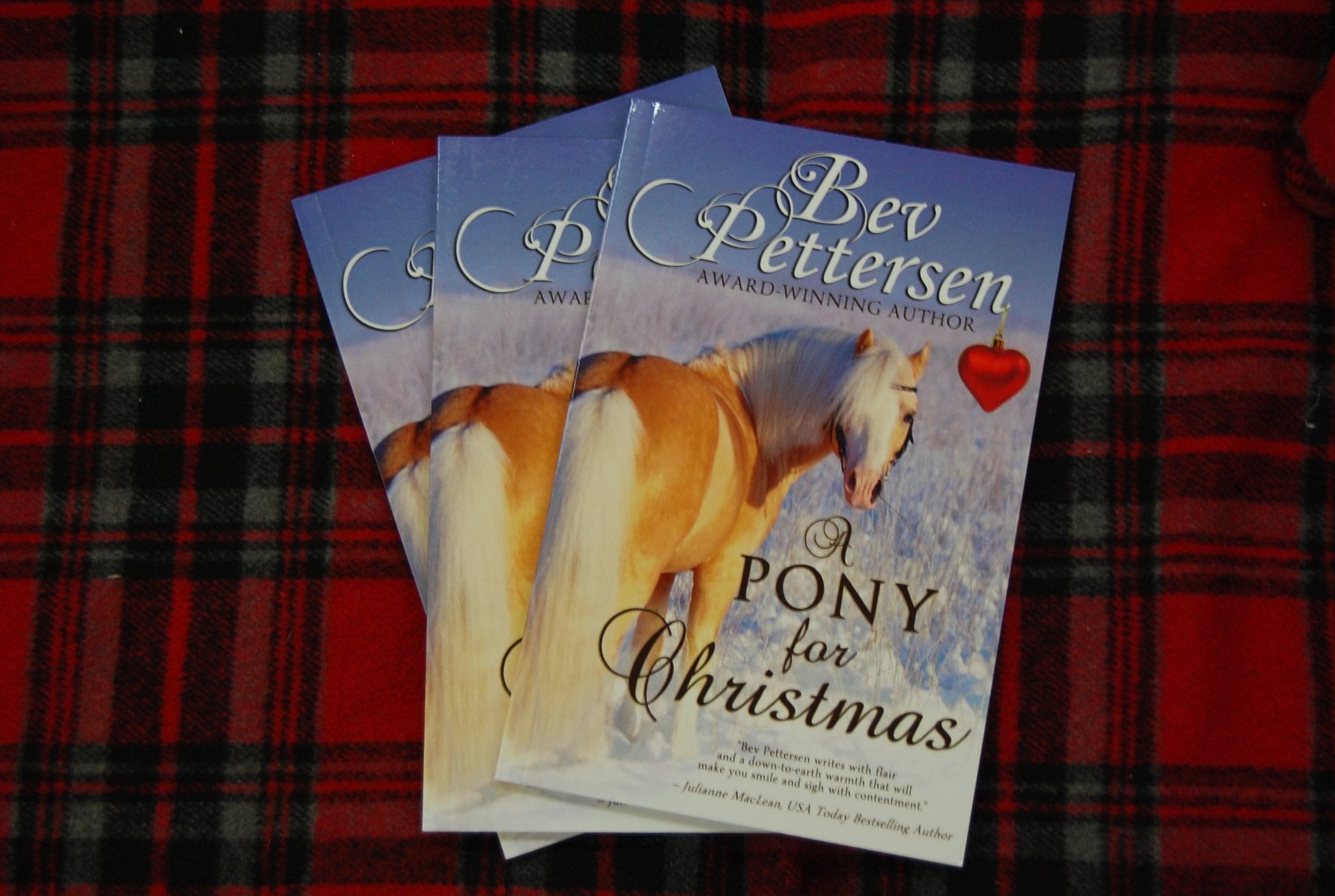 WindyWood Publishing is in our Spotlight
This week's Spotlight was a bit different than usual. Instead of 1 specific Author, we are spotlighting WindyWood Publishing. A small publishing Company owned by Pat Thomas in Hubbards, Nova Scotia. We gave away several of WindyWood's books this week.
Our first book spotlighted was:
A Pony For Christmas by Bev Pettersen
Six-year-old Suzy Jenkins desperately wants a pony for Christmas. And she's certain Santa will deliver. After all, she's been on her best behavior for months—not tattling on the bullies and even sharing her only candy cane. Besides, this year she has everything ready, including a cracked water bucket and several wizened carrots.
Suzy's mother struggles just to put food on the table. Life has been difficult since her husband died, and any pet—especially a pony—is impossible. However Suzy's unflagging belief in the importance of being kind sends ripples throughout her snowy Montana town and brings love and happiness to more than just a big-hearted little girl.
Awards:
2015 Winner, Reader Views, Young Readers
2015 Winner, Feathered Quill Be Kind To Animals Award, Reader Views
Our next spotlighted book was 'Gathering In- COVID-19 Silver Linings'. A collection of stories, memoirs, poetry, lyrics, art, and spoken-word poetry created during the Pandemic.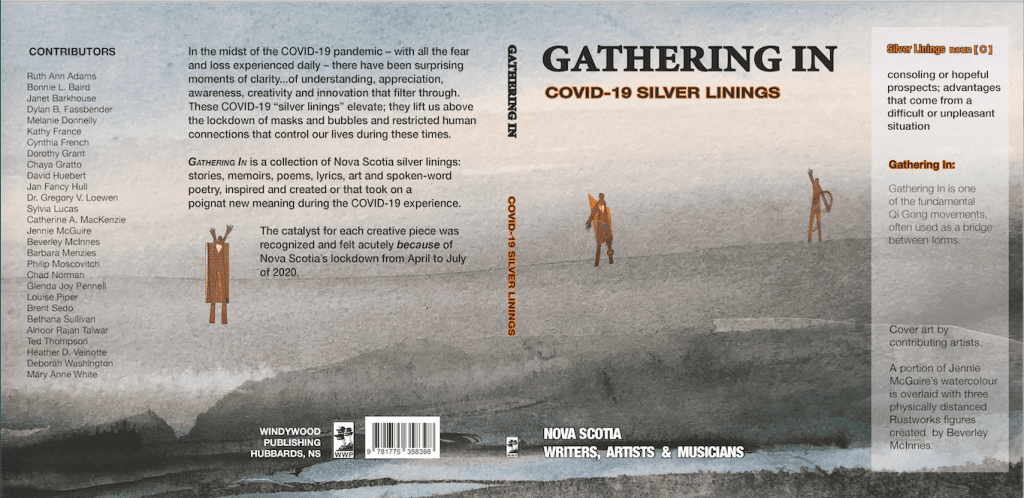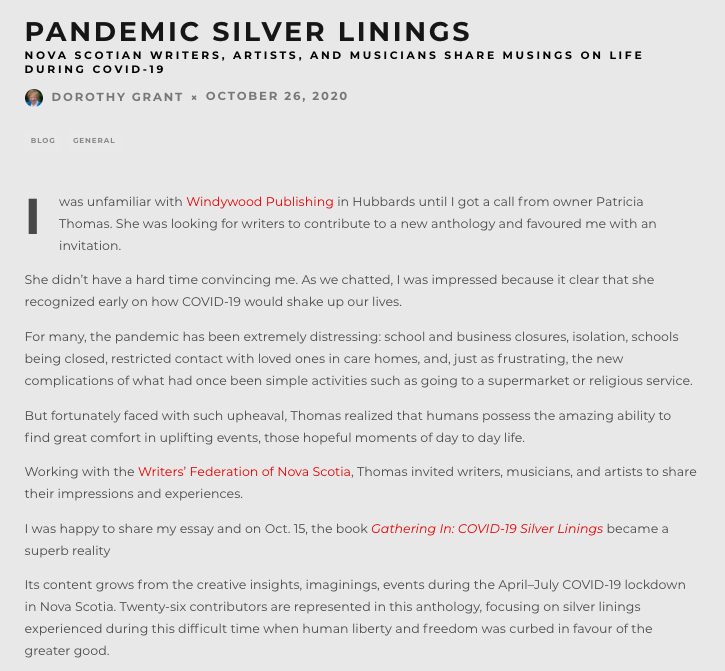 Lastly we spotlighted How The Blueberry Got It's Crown
Recently HOW THE BLUEBERRY GOT ITS CROWN, written by talented Nova Scotia author Suzanne Sheehan and illustrated by local Nova Scotia artist Sonya Beeler was released. The beautifully illustrated children's picture book is destined to become a Nova Scotia classic as an elegant fairy tale.
The picture book presents the tender story of two children out picking blueberries for their mother. They meet a sad fairy princess who has lost something valuable. Together they locate the prized possession and are rewarded by the little fairy's mother, the fairy queen.
The story is lovely and with the beautiful and brightly coloured illustrations, it becomes much more than the parts. The illustrator was inspired to draw deep within herself to add depth and detail to the pleasing offering of a lovely tale. The book goes beyond a simple rendition as the pictures – all original paintings on canvas – add themes and interest of their own with dragonflies and ladybugs and hummingbirds found in abundance and in surprising places on each page.
After the story ends, the author and illustrator added five traditional Nova Scotia recipes from their family files. The last page, contributed by the Wild Blueberry Growers Association of Nova Scotia provides photos and information on our local blueberry fields and harvesting.