A Used Book Boutique
A customer came in a short time ago and said that she loved all the changes we've made in recent years to the store. She said it was moving away from being just a used book store- towards being a Used Book Boutique. What a nice thing to say. Thank-you #Dbex #bookstore #boutique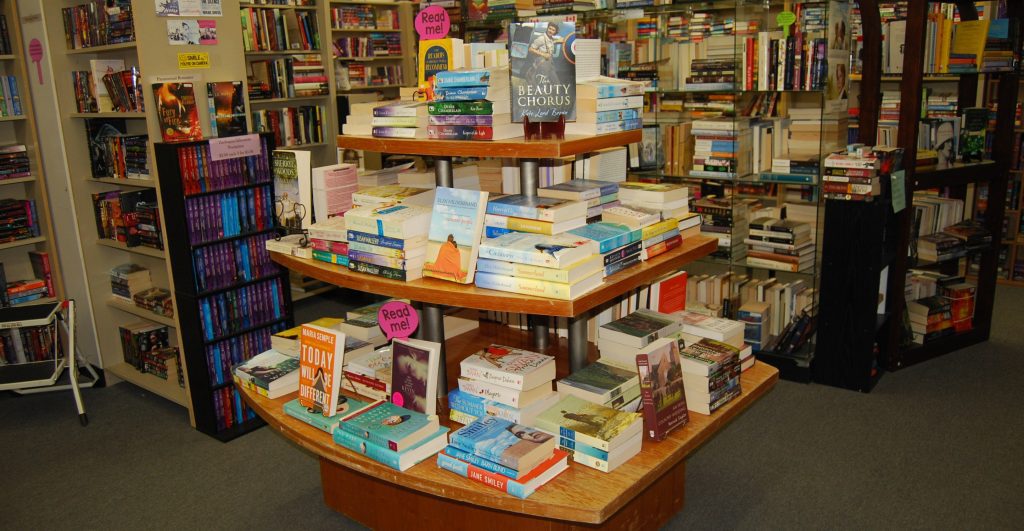 Upcoming Events
For a complete list of all upcoming events, please visit our 'Press & Events' page
---
---
Our New Tote!
Now that several of our Canvas Tote Bags have found homes with our customers, we have started an album of places the Totes have visited. From the beach to the cottage, the grocery store to Cuba, we would like to see pictures of your Tote's Adventures & we will share & add them to our album on Facebook  #dbextoteadventures Canvas Totes are $10.00 plus tax each, No Book Credits
Hours of Operation:
Monday – Friday: 10:00 am – 8:00 pm
Saturday:  10:00 am – 6:00 pm
Sunday: 11:00am – 5:00pm
Please Note: On Storm Days or Holidays, we may have reduced hours or not open at all.
Please see our blog page for up-to-date information or visit us on our Facebook Page. 902-435-1207