A Used Book Boutique
A customer came in a short time ago and said that she loved all the changes we've made in recent years to the store. She said it was moving away from being just a used book store- towards being a Used Book Boutique. What a nice thing to say. Thank-you #Dbex #bookstore #boutique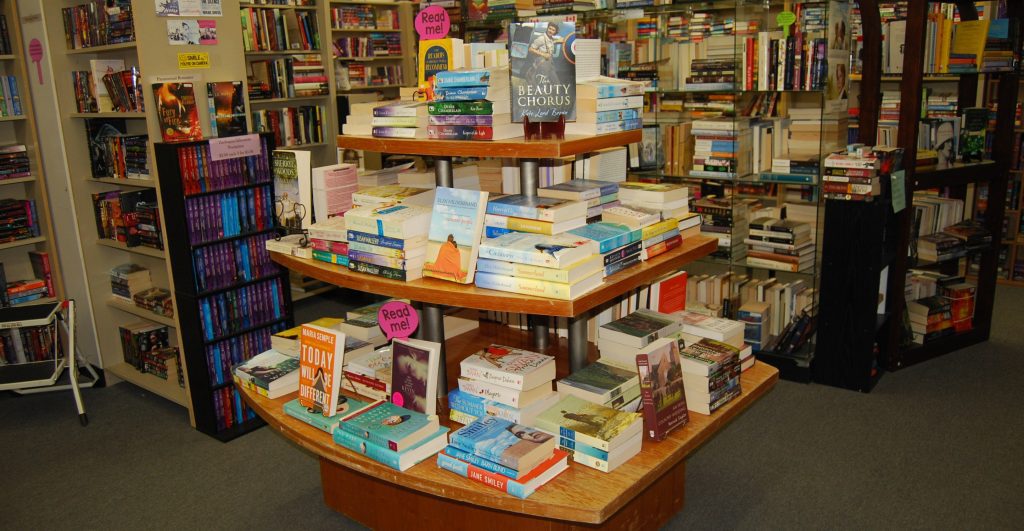 Upcoming Events
For a complete list of all upcoming events, please visit our 'Events' page
Dartmouth Book Exchange is celebrating Christmas with local author Sarah Sawler. We will have Hot Apple Cider & Christmas Treats for our customers as we welcome Sarah to our store.
Sarah Sawler is the award-winning author of the regional bestsellers Be Prepared: The Frankie MacDonald Guide to Life, the Weather, and Everything (co-written with Frankie MacDonald), 100 Things You Don't Know About Atlantic Canada — For Kids, and 100 Things You Don't Know About Nova Scotia.
#dbextoteadventures
Now that several of our Canvas Tote Bags have found homes with our customers, we have started an album of places the Totes have visited. From the beach to the cottage, the grocery store to Cuba, we would like to see pictures of your Tote's Adventures & we will share & add them to our album on Facebook  #dbextoteadventures Canvas Totes are $10.00 plus tax each, No Book Credits
Hours of Operation:
Monday – Friday: 10:00 am – 8:00 pm
Saturday:  10:00 am – 6:00 pm
Sunday: 11:00am – 5:00pm
Please Note: On Storm Days or Holidays, we may have reduced hours or not open at all.
The following Holidays we remain closed: New Years' Day, Heritage Day, Good Friday, Easter Sunday, Canada Day, Labour Day, Thanksgiving, Remembrance Day, Christmas Day and Boxing Day.
The following Holidays we have reduced hours: Easter Monday, Victoria Day, Natal Day, Christmas Eve and the week between Christmas and New Year's including New Year's Eve.  We post our hours for these days the week prior to the date.
Please see our blog page for up-to-date information or visit us on our Facebook Page or Twitter Feed.
902-435-1207