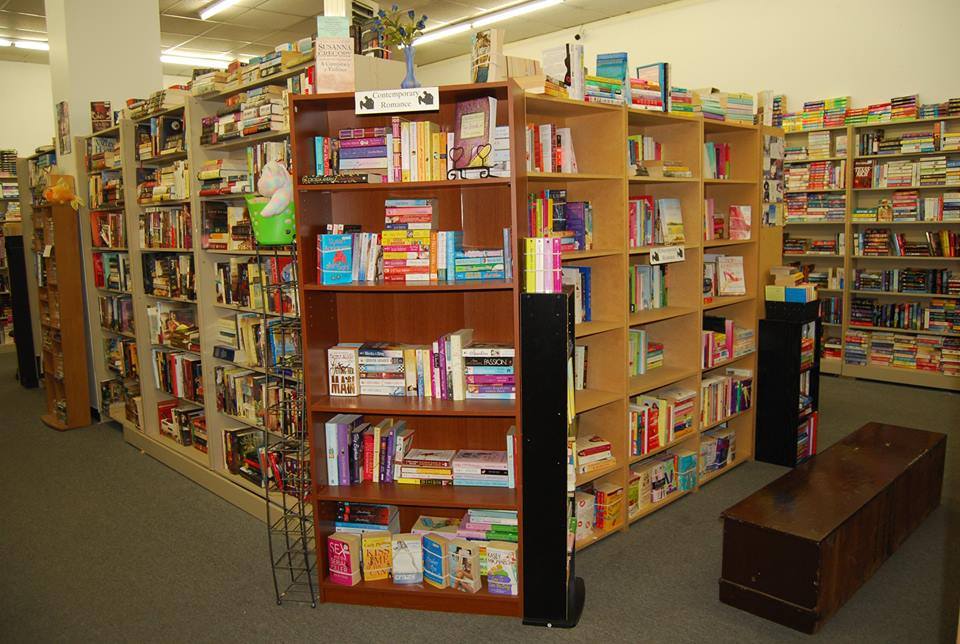 Dartmouth Book Exchange is a quality used book store located at 1187 Cole Harbour Road, just East of Forest Hills Parkway. Independently owned and operated by Amy McIsaac since 2000. We have over 2000 square feet of retail space to shop and browse. We mainly sell popular fiction, similar to what you might find at Chapters. Our regular hours of operation are Monday-Friday 10:00am – 8:00pm. Saturday 10:00am – 6:00pm & Sunday 11:00am – 5:00pm. In general, the prices of our books are $4.00 each for a regular paperback (when you buy 3 or more). Trade Paperbacks (larger soft covers) and Hardcovers sell for between $6.00 and $8.00 each (generally). Most books are in very good to like new condition. We have a large selection of Paranormal & Erotic Romance, Young Adult Fiction, Sci-Fi & Fantasy as well as Manga & Graphic Novels. We have a Children's Room that contains over 2,700 books, including a section with French ones. These are but a few of the types of books we carry and all of our books are searchable in our database. All our books are organized by Genre and are in Alphabetical order.  We have some specialty tables such as Canada Reads, "Blind Date with a Book", High Demand Table, Reese- Hello Sunshine Book Club Table, Guess the Theme table & our Seasonal Table.  The books on our specialty tables change regularly.  Sometimes you'll find an author spotlighted if their Birthday is around the corner or they are celebrating some other Milestone.  We are constantly evolving to make a better shopping experience for our customers.  The store also supports Local Authors and provides a "Space" for the community to meet not just Local Authors, but other community members with a similar interest in reading.
"I absolutely love the Dartmouth Book Exchange! Staff is friendly and helpful and there is always a wide variety of books available from more recent releases to old favourites. The shop looks small on the outside, but inside there's a lot to look at and browse through. Every time I'm in, I always find something new and interesting to take home with me. I also think it's great how they support authors in the local writing community and provide opportunities for them to connect with the public. A true gem!"
-Nichole Ashley July 2020
"The Dartmouth Book Exchange is charming and unique with an abundance of well-organized, fabulous books. Plan to spend some time there, you can't help yourself, there is so much to explore."
-Cindy Lou July 2020.