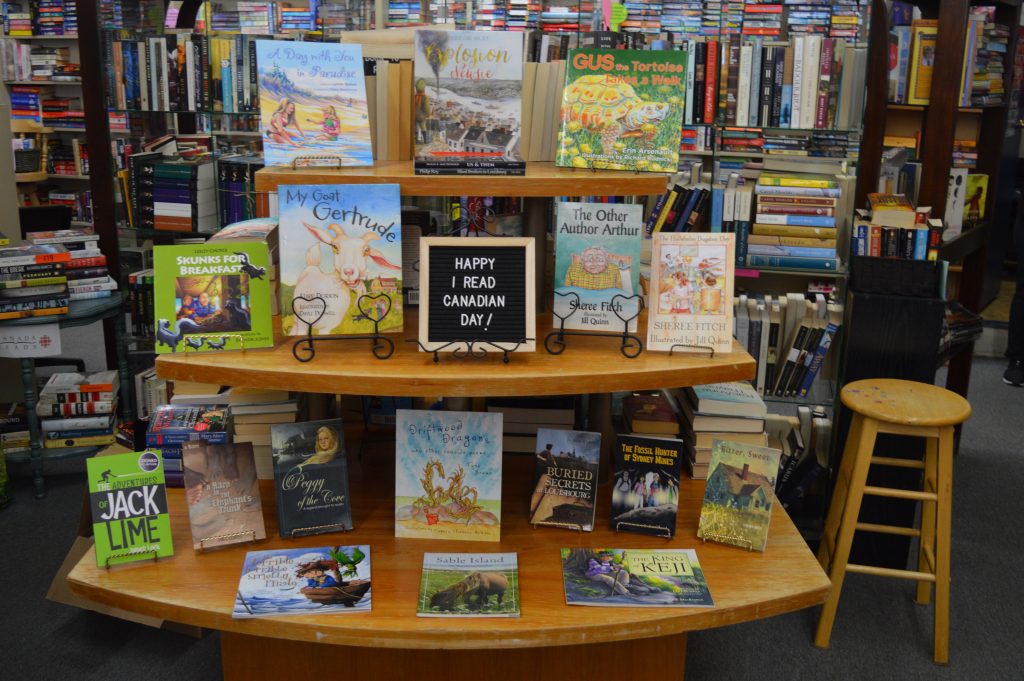 2020
In following healthy social distancing practices, we will be delaying all our events until further notice.
September– Dartmouth Book Exchange's 20th Anniversary Celebration
2021
Wednesday January 27, Family Literacy Day TBA #FamilyLiteracyDay
Wednesday February 17th, I Read Canadian Day TBA #IReadCanadian
Saturday March 6th 1-4pm Ellen E. Sutherland will be here with her 3rd installment of her Jamie Poole Diary Series.
Thursday April 15th 6:30-8:30pm Titanic Stories Night
In the early morning hours of April 15th, the British passenger liner the RMS Titanic sunk after hitting an iceberg on her maiden Voyage from Southampton to New York City. Of the estimated 2,224 passengers and crew aboard, more than 1,500 died. Join us on the 108th anniversary of this historic event for an evening of Titanic stories of tragedy and survival with local connections conducted by storyteller Cindy Campbell-Stone. Seating is limited.
April 24- 1-4pm David Wimsett will be here with his Fantasy series the Carandir Saga!  Book 1, out now, Dragons Unremembered: A man and a woman must work together as equals to prevent sorcerers from waking the evil dragon, Baras, from a 5,000 year sleep to bring a reign of terror while rival baronies, unaware of the common threat , prepare for civil war. The story takes place in a gender balanced world where women and men earn the same respect, opportunities and authority.
***If you are a Local Author interested in doing an event at our store, please contact us through our contact page. Thank-you