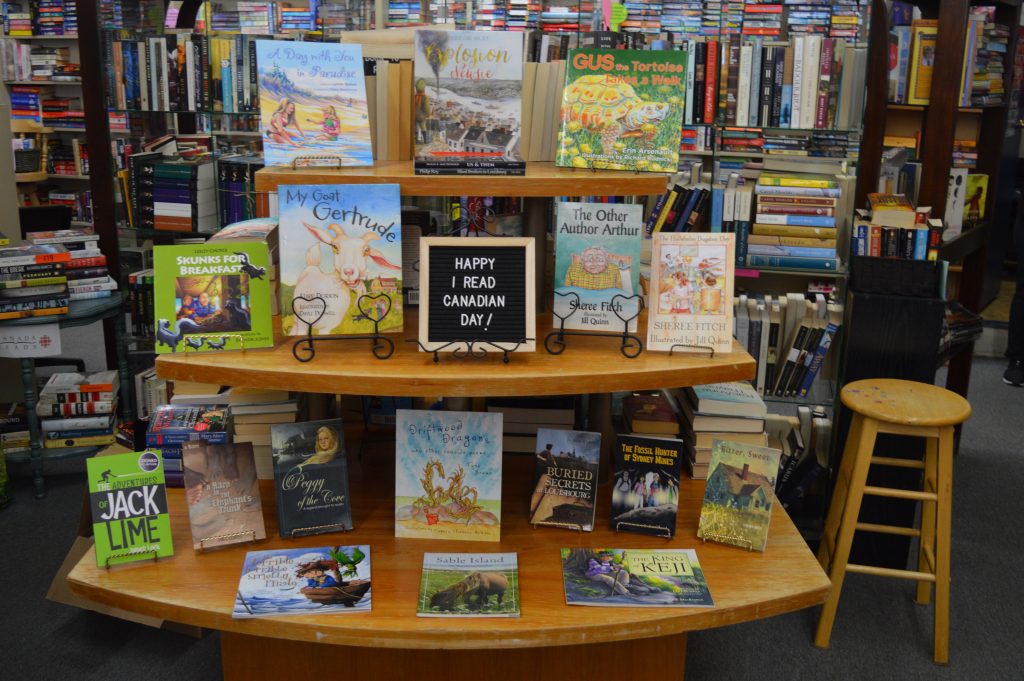 Online Facebook Spotlights
January 3rd- 9th- Vivien Gorham
January 10th-16th- Margaret MacKay
January 17th-24th- Anne C. Kelly
January 24th- 30th- Melanie Mosher
January 31- February 6th- Heather Stemp
Wednesday, February 2nd- World Read Aloud Day with an Atlantic Canadian Twist (online event)
February 7th- February 13th- Marcia Pierce
February 14th-20th- Support Local Authors Draw. Submit a review for a locally authored book to our Facebook page for a ballot for a chance to win a stack of ARCs. Each review gets a ballot- enter as often as you like.
February 21st-27th- Susan MacLeod
February 28th- March 6th- Michelle Helliwell
March 7th- March 13th- M.J. Dominey
March 14th-March 20th- Heather D. Veinotte
March 21st-27th- Ali House
March 28th- April 3rd- Chad Norman
April 4th- 10th- Lynda Schmidt
April 11th- 17th- Ann Miller
April 18th- 24th- C.P Daly
September 19th- 25th- Barbara Carter
Wednesday January 27th- 2022- Family Literacy Day #FamilyLiteracyDay
Saturday August 20th- 2022– Bookstore Romance Day #BookstoreRomanceDay
Tuesday September 6th– 2022- National Read A Book Day #NationalReadABookDay
November TBA- #IReadCanadianDay
***If you are a Local Author/ Publisher interested in having an online spotlight done on our social media pages, please contact us on our contact page. Thank-you
Our Locally Authored Book Club Exchange
We generally meet once a month on Wednesday evenings from 6:30pm to 7:30pm.
• Each participant will bring a locally authored novel that they have recently read and can part with. Locally authored will be defined as an author living within the Atlantic Bubble.
• During the meeting, each person will take a turn telling everyone what they liked about the book they brought and why the others should read it.
• Each book will go into a basket and at the end of the meeting, if a book sparked your interest, you'll be able to take it home to read.
• If there is more than one person interested in reading the book, it will be brought back to the next meeting, for another person's turn.
• We may even host an author occasionally and Dartmouth Book Exchange may even seed the basket once in a while.
• All are welcome to come and listen during the meetings, but only the people who brought a book will be guaranteed to leave with a book.
Our Book Club aims to promote local authors, their books and the writing of reviews. #supportlocalauthors.