Mar - 13
2023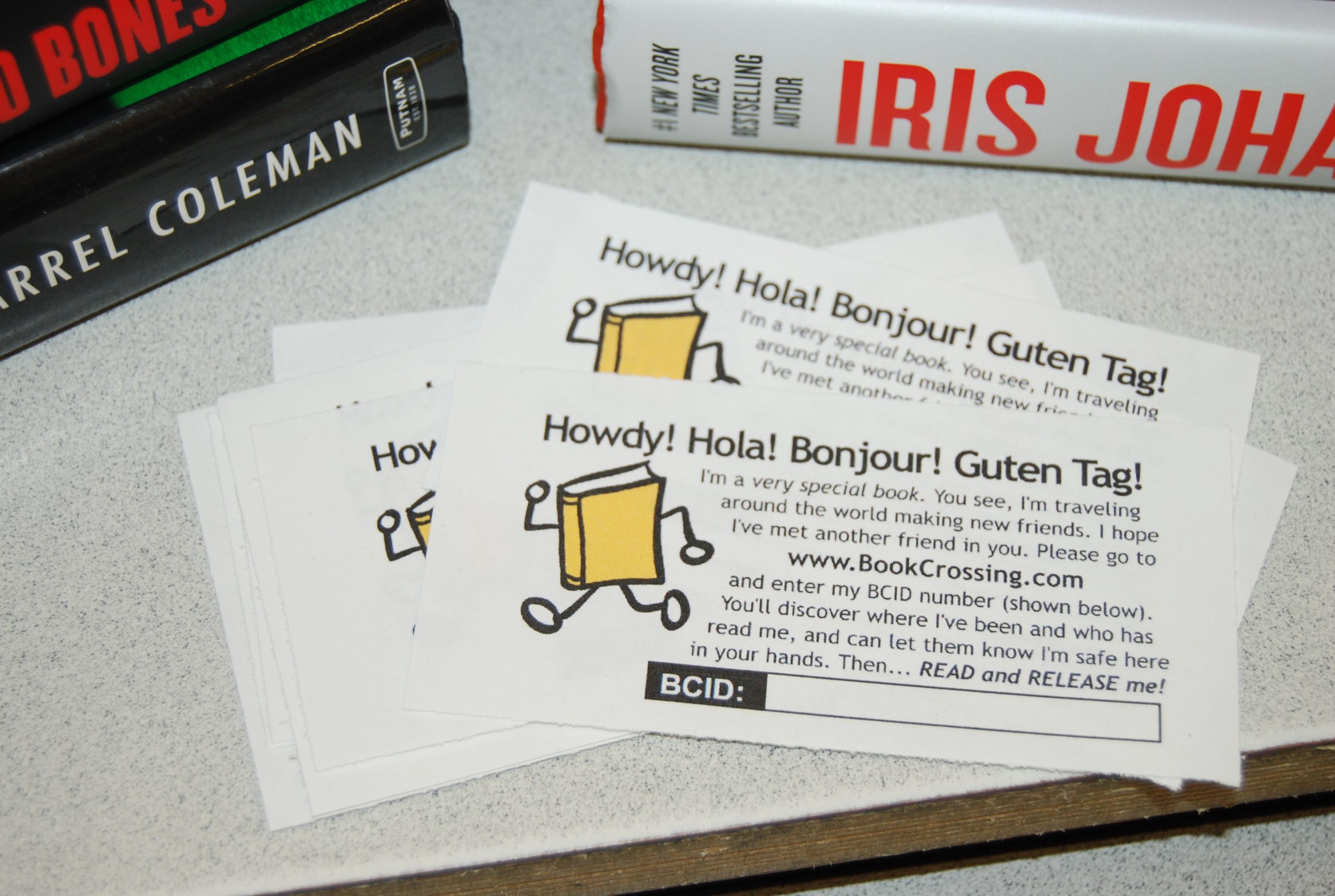 Travelling Books
On March 6th two "Travelling Books" arrived at our store. They began their incredible Journey 6 1/2 years ago, in September 2016 in St. Stephen, New Brunswick. When they arrived, we eagerly greeted the duo travellers and invited them in to take a load off. Over the next couple of days, we admired their pages, read their journals online at http://bookcrossing.com and learned all about what BookCrossers are.
"What is BookCrossing? Launched on April 21st, 2001, "It's a smart social networking site. It's a celebration of literature and a place where books get new life. BookCrossing is the act of giving a book a unique identity so, as the book is passed from reader to reader, it can be tracked and thus connecting its readers."
"There are currently 1,963,488 BookCrossers and 14,084,246 books travelling throughout 132 countries." They even have a world map on their site that tracks the books!
Their mission is to connect people through books. A very worthy mission!
Who are BookCrossers? "BookCrossers love their books and love to read them. They tend to be the most generous, innovative, earth-friendly, good-hearted, whimsical, fun and educated people on the face of the planet." They sounded like such great people that we wanted to become BookCrossers as well!
Travelling in pairs is a smart way to travel, but travelling in groups is even smarter, so the store registered and released 18 books to join the "Travelling Duo". When we noted on their website that we were releasing these books "into the wild", a scroll-down bar appeared with a long list of local drop-off locations including the Dartmouth Ferry Terminal, the NSCC Student Lounge, Woodlawn Medical Clinic, Cole Harbour Trails Free Little Library, Woodside Ferry Terminal and the Little Library at Shubie Park, to name a few. We chose to drop the gang off at Shubie Park Little Library since the library could accommodate the whole crew at once. Now we eagerly wait to hear from our BookCrossers, where they went, who read them and what they thought.
Another quote from their site: "BookCrossing is free to join and free to play. So don't be 'shelf'ish with your books – read and release!" #travellingbooks #readandrelease
Update: On March 23rd, 2023 we caught another "Travelling Book", The Little Friend by Donna Tartt. This one started it's journey in Grapeview, Washington, USA on April 13th- 2004. We are releasing it into the wild at the Little Free Library at the Cole Harbour Heritage Park. Since travelling in groups is wiser and more fun, we will be releasing 4 more books to join it.