Jul - 11
2023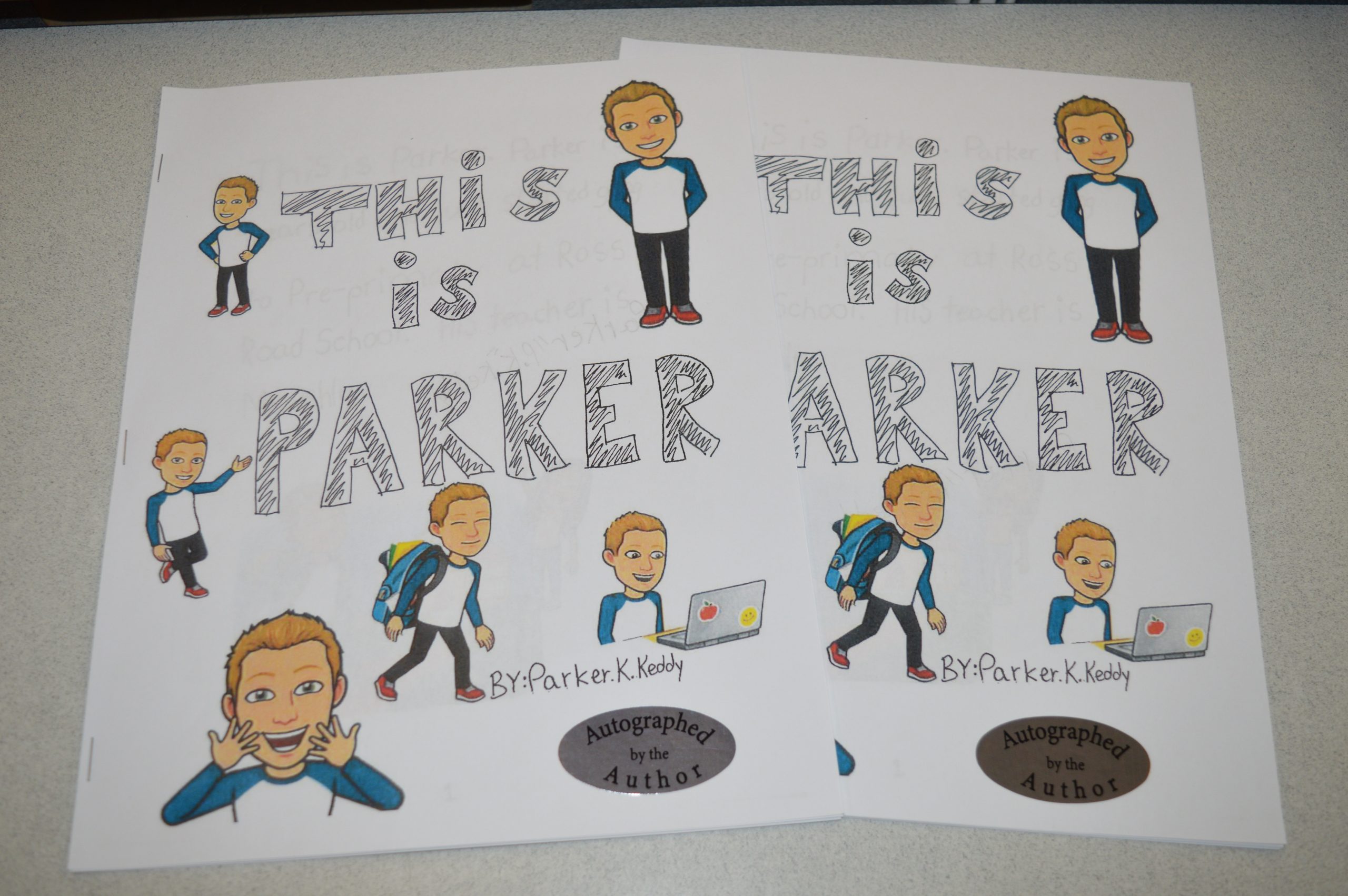 This is Parker by Parker K. Keddy
Local author Parker K. Keddy was in today signing copies of his debut novel "This is Parker"! This is his first book, but he tells us that he is already busy working on another. Parker is 8 years old and will be going into Grade 4 in September. Parker tells us that it took him more than 1 month to write and plan this book and that it is about "him and his adventure into starting to read bigger books." He started writing books and making comics when he was just 5 years old.
'This is Parker' is Parker K. Keddy's debut novel.
Amazon description: "This is the story of how a special librarian supported Parker's love of all things books, and gave him the opportunity to share that love with others!"
Sue's Review: The story starts when Parker was in pre-primary at Ross Road Elementary School. He had visited public libraries before, but when he found out that there was a whole library at his school he felt like he was the luckiest kid ever. We are then introduced to his school's librarian Ms. L, who is always happy to help Parker pick out the perfect book no matter how long it takes.
Without spoiling too much of the story I wanted to mention that I really enjoyed Parker's Business Cards that he made, to give to fellow students who may need a book recommendation, and also the Parker's Picks shelf at his school library. The inclusion of thoughtful Book Club questions at the end of the book adds to the book and will make the reader think and reflect. Overall, this novel is a wonderful inspiring debut and a lovely tribute to great school librarians.
This novel is 12 pages long, with colour illustrations, and contains Book Club questions at the end. We have signed paper copies on sale for $7- each with $5- going to Ross Road Elementary School's Library and the rest going to cover the costs of printing and paper supplies.
"This is Parker" can also be found on Amazon as an e-book, with $2.50 each going towards the cause at: https://www.amazon.ca/This…/dp/B0C9KXR5TP/ref=sr_1_1…
Review: In THIS IS PARKER, a very special librarian named Ms. L finds an ingenious way for one boy to share his enthusiasm for reading with his classmates. Young author Parker Keddy's love of books shines through on every page, reminding readers how truly wonderful stories are. This picture book put a smile in my heart, and I'm sure it will in yours, too!- Hope Delvay July 13th- Goodreads
Review: An absolute pleasure to read and learn how this young man is already changing the world for the better!- Sarah Butland July 15th- Goodreads