Nov - 21
2022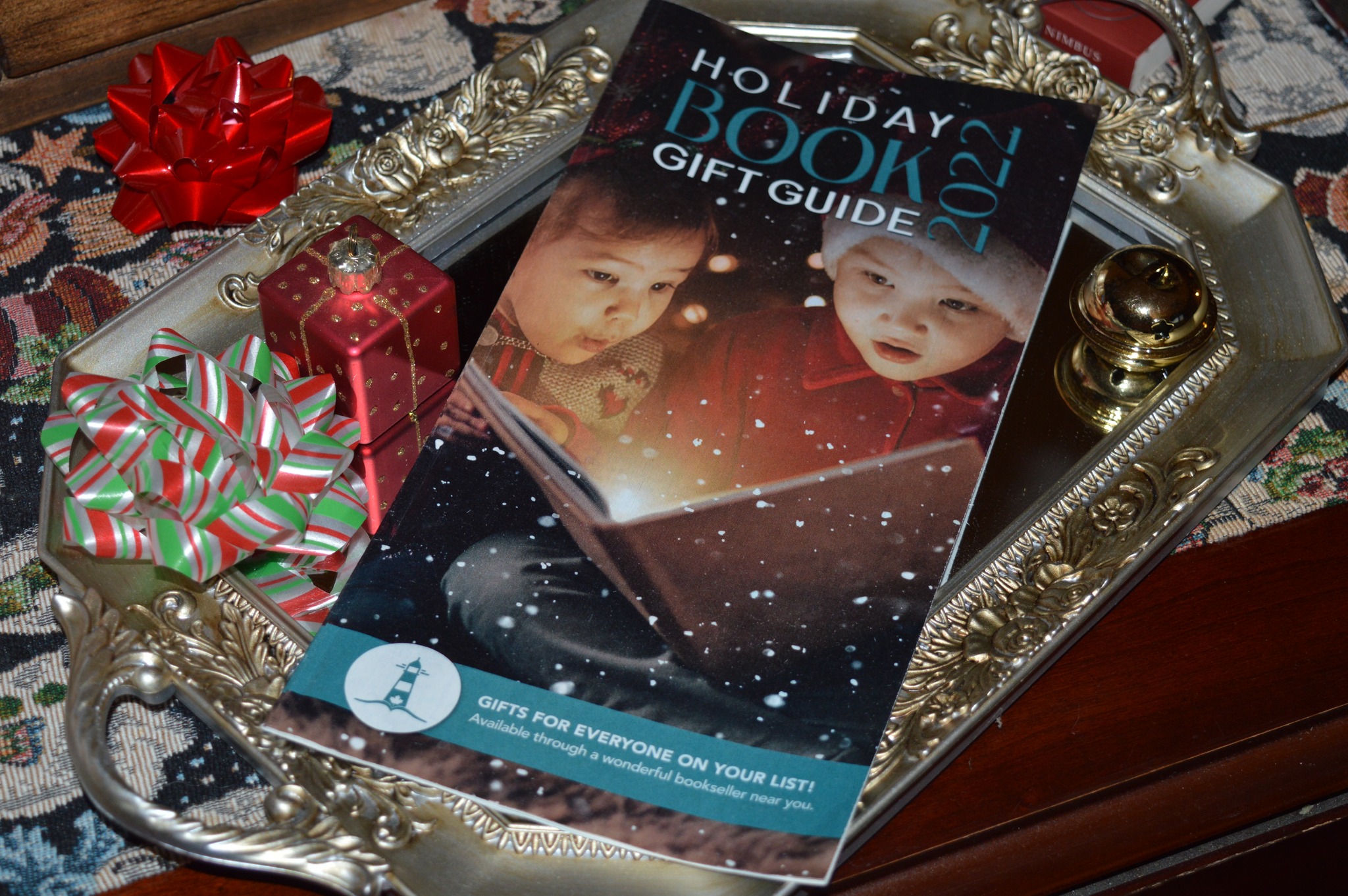 Sue's Top 5 Picks from the 2022 Holiday Book Gift Guide- Atlantic Books Today
Atlantic Books Today is a magazine that allows readers to discover books published right here in Atlantic Canada, and each year they publish a Holiday Book Gift Guide. This year's Holiday Gift Guide cover reminds me of the old Christmas Sears Catalogs, the excitement that always came with its arrival, and of circling all the things I wanted Santa to bring. Well, when this year's Gift Guide arrived at the store, I immediately grabbed a marker, opened it up, and circled all the books I wanted to find under my Christmas Tree. I hope that this is a common feeling in throughout Atlantic Canada. #BooksForChristmas #GiftAtlantic Atlanticbooks.ca
These are my top 5 books that I read from the guide in 2022.
1- Nosy Parker by Lesley Crewe. I really enjoyed Nosy (Inquisitive) Parker, by Lesley Crewe. Set in Montreal in 1967, it is a story about 12 year Audrey Parker's coming-of-age experiences and her social adjustments, such as moving into a new community and attending new schools. Being raised by a single middle-aged Dad who owns a publishing company, Audrey is a complete delight. I dearly love her 'Women I Admire Notebook' and her interpretations of what goes on around her. If you have enjoyed Lesley Crew's previous emotional tugging stories, then you will not be disappointed in this one.
2- This is it, Lark Harnish by Laura Best. Set in 1919 rural Nova Scotia 'This is it, Lark Harnish' was a fun middle-grade novel. Lark, who is a very chatty 13-year-old, reminds me of the famous Anne with an 'e', and should Anne's circumstances have been different, she could have been Lark. After her father passes away, Lark goes to work for Mrs. McMaster to help pay down the grocery bills. Mrs. McMaster runs the local post office out of her home and looks after her grandchildren, as her daughter-in-law passed when her youngest grandson was born. Mrs. McMaster reminds me of Marilla in the Green Gables stories; very stern, rigid, and unsmiling at the beginning of the story. She even has the nosy and gossipy neighbour.
3- The Lonely Little Lighthouse by Lana Shupe. I had the honour of listening to Lana Shupe read her debut picture book The Lonely Little Lighthouse at Word Play, an Extraordinary Literary Festival for Children of all ages. As she read, I was glued to each word of the story and I will admit, I had to battle back the tears upon its completion.
Once I was home I read the book for myself, amazed at the beautiful illustrations by Marla Lesage. I very much enjoyed the facts and history of Nova Scotia lighthouses that were included in the back of the book. It's an amazing yet emotional picture book for ALL ages, depicting an important part of Nova Scotia's Heritage. The Lonely Little Lighthouse would make a wonderful addition to any child's home library.
4- Decoding Dot Grey by Nicola Davison. Decoding Dot Grey by Nicola Davison is a charming story set in Halifax/Dartmouth in 1997. Dot is an 18-year-old girl who works at an animal shelter teeming with unique and diverse personalities, from the animals to the staff and volunteers. At the beginning of the story, Dot rescues a crow that was hit by a car, damaging its wing. We then learn that her mother was also hit by a car the year before and has not regained consciousness. This story is all about relationships, the diversity in dealing with grief, healing (both mentally and physically), and forgiveness.
5- Birth Road by Michelle Wamboldt. Birth Road by Michelle Wamboldt is a remarkable, page-turning historical fiction novel depicting the life journey of Helen from 1921 to 1946 and set mostly in Nova Scotia, with a short period of time spent in Boston. Despite the fact that this is a historical fiction novel, I felt that it realistically portrayed life in Nova Scotia during this time period. I really enjoyed hearing of skates coming from Starr Manufacturing and the people taking on jobs at Stanfield's in Truro. People who love local history will enjoy this novel.