Aug - 13
2020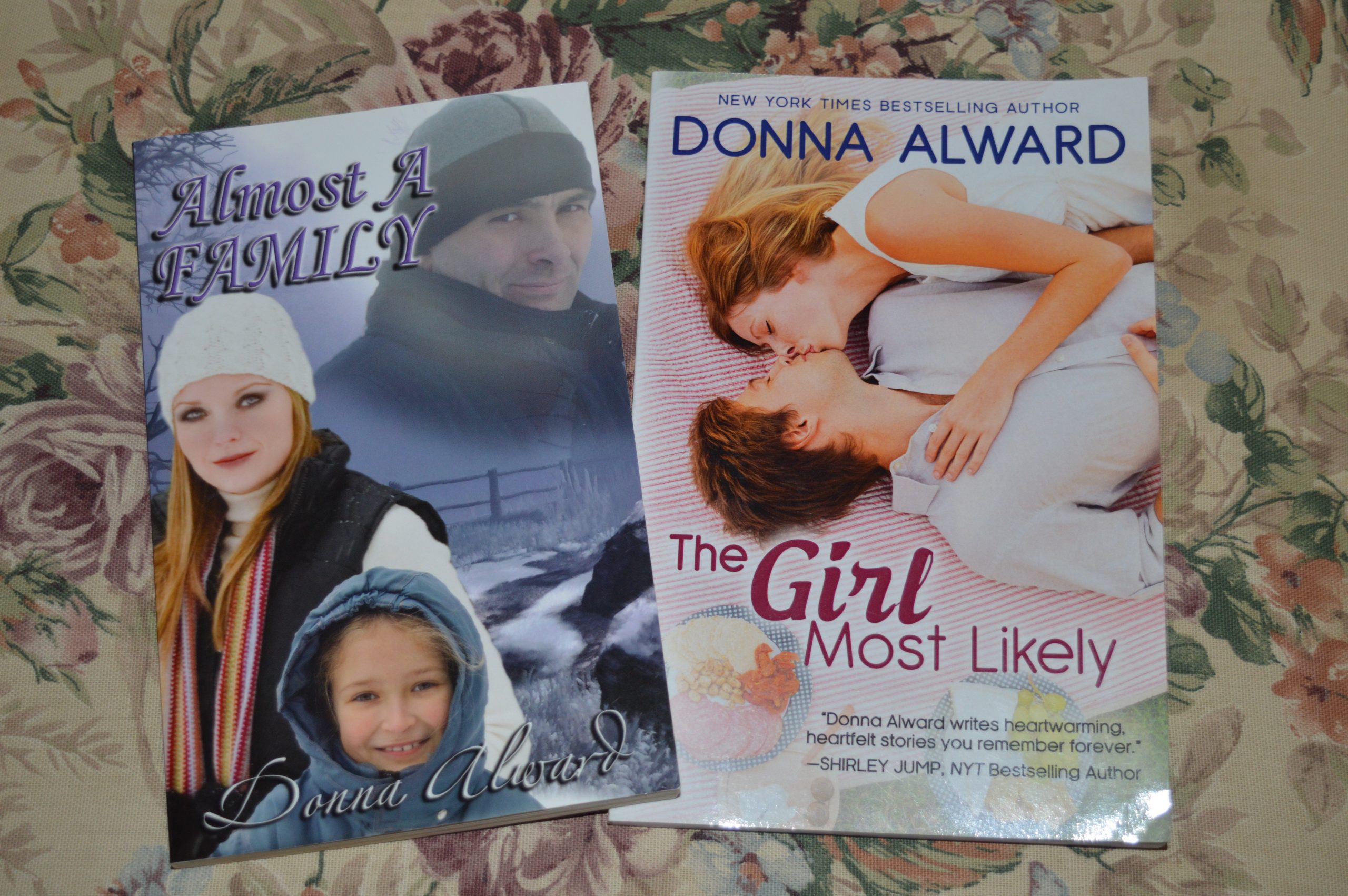 ***Second Annual Bookstore Romance Day Free Book Give-a-way*** New York Times Bestselling Author Donna Alward
***Second Annual Bookstore Romance Day Free Book Give-a-way***
Saturday we will be giving away the first 2 books in local and New York Times Bestselling Author, Donna Alward's Second Chances Series; 'Almost a Family', and 'The Girl Most Likely'. These books are quite special to Donna, 'The Girl Most Likely' was her very first book ever published in 2006.
For your chance to win these 2 books see our pinned post on Facebook.
Almost a Family:
What do you do when the boy next door turns out to be the only man you've ever loved?
When her sister is badly injured, Molly Schaeffer rushes home to look after her niece, Sara. Discovering that her ex, Jason, is living next door makes the task nearly impossible. Six years ago he'd had their lives all mapped out – where they'd go to school, the house, the number of kids they'd have – but Molly refused his ring and broke off the relationship to pursue her own dreams.
The last thing Jason expects is to have feelings for the woman who broke his heart so completely when she chose her career over a life together, but clearly things weren't as over as they thought. She's only home for a few weeks and they both know she's going back to her successful career. Still, neither manage to keep their distance as old sparks ignite a new flame. Can they learn from past mistakes and give their love a second chance, or is this goodbye for good?
The Girl Most Likely:
No one wants to take a risk on The Girl Most Likely To Have Fun…except the one person in the world she'd rather not ask.
Katie Buick dreams of opening her own niche restaurant, but finding a financial backer for a reformed party girl is proving impossible. Until she makes a final desperate plea to Ric Emerson, former geek and high school friend turned successful businessman. Too bad they haven't spoken since she humiliated him before their prom. The last thing she expects is for him to say yes, or for him to have made such a complete transformation from old friend to heartthrob. But she learned the hard way that nothing good comes from mixing business with pleasure.
Ric knows Katie's idea is brilliant, and with his business acumen and her work ethic, they're sure to be a success. Building the business brings Ric and Katie closer together. Chemistry still simmers between them, blurring the lines between personal and professional despite their best intentions. Ric trusts Katie to make their business a success, but can he trust her with his heart a second time?