Jun - 15
2021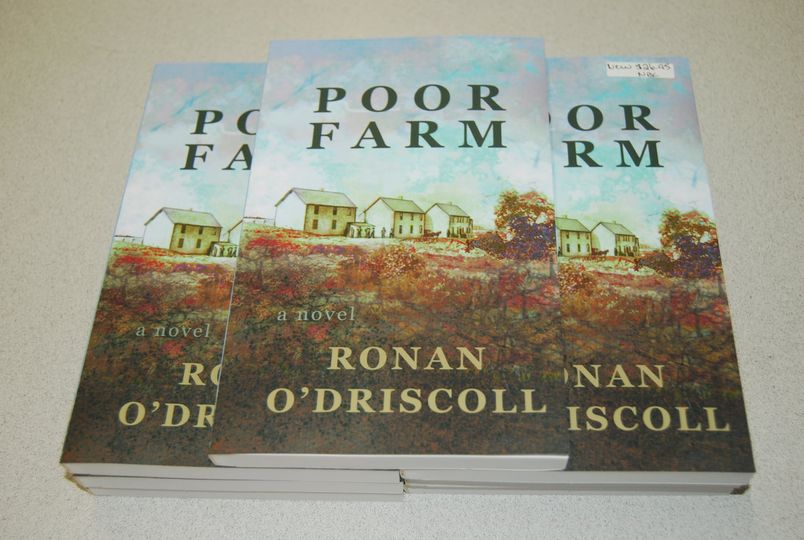 Poor Farm by Ronan O'Driscoll
This week we are spotlighting local author Ronan O'Driscoll and his new release "Poor Farm" published by Moose House Publishing. For your chance to win a signed copy of Poor Farm see our pinned post on Facebook. The draw takes place Sunday, June 20th.
Ronan O'Driscoll's novel follows two people on the autism spectrum–one the child of the narrator, and the other a boy confined to a Poor Farm in Nova Scotia in the 19th century. The tale explores the attitudes and assumptions that contorted and contort the way we deal with neurodivergent people, and take us into the Dickensian grimness of Victorian-era poor houses and official policies for "dealing with" the poor and the weak.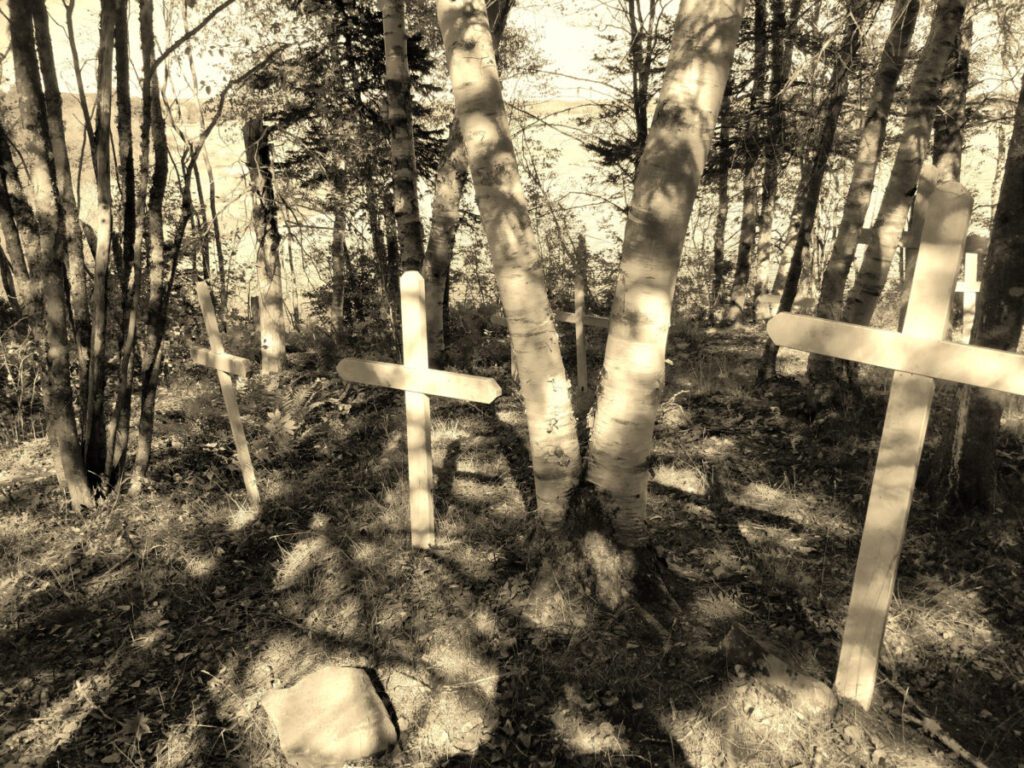 "Dotted between the trees were about twenty wooden crosses. No names announced who was buried there, just simple two-by-fours painted white." pg 16 Poor Farm
"The farm burnt down in 1929, the ruins bulldozed in the fifties. All that survived were two dozen anonymous wooden crosses a local historical society erected." Pg 19 Poor Farm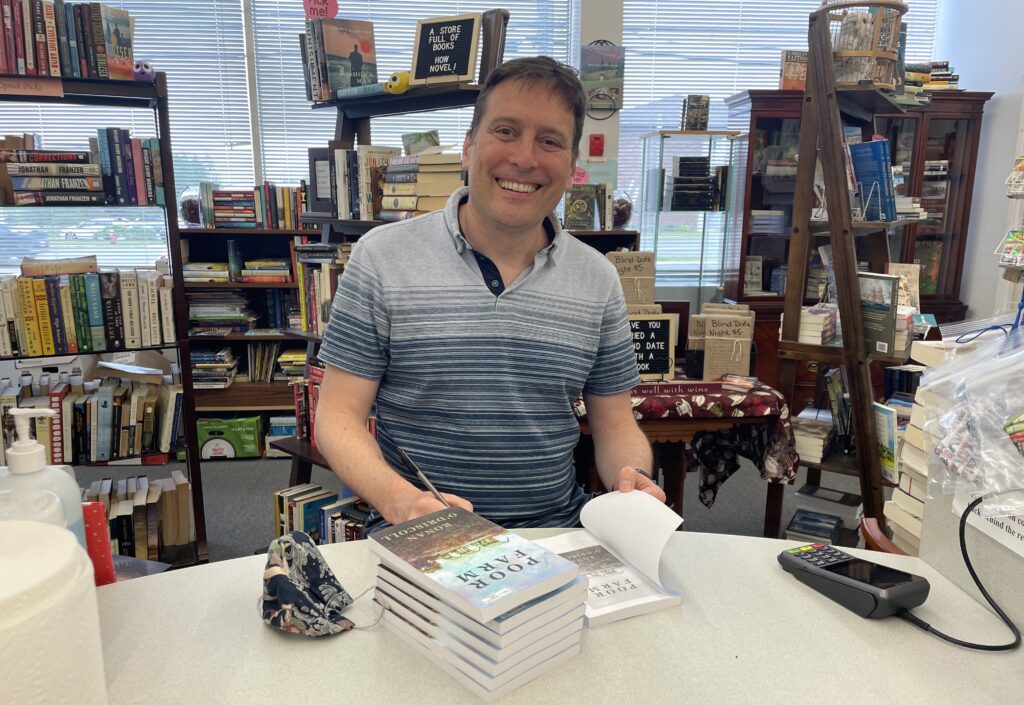 "One sentence jumped out at me: By 1890, five major buildings and support buildings were housing up to 80 "inmates" that included "paupers" and the "harmlessly insane"" pg 18-19 Poor Farm
Connect with Ronan on his website: https://poor.farm/
Twitter at @ronanodriscoll
Facebook @ RonanODriscollAuthor
We also carry signed copies of Ronan's book Chief O'Neill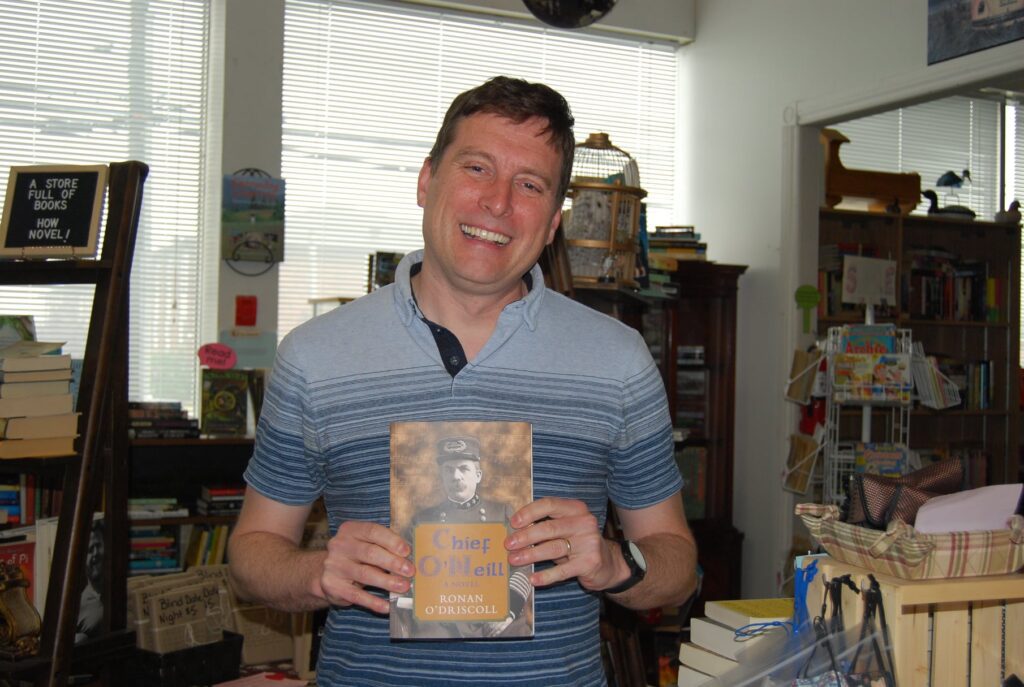 Chief O'Neill
His books of Irish music are famous worldwide, yet the amazing life story of Francis O'Neill (1848-1936) is not as well known. At sixteen he became a sailor, leaving Cork to travel the world. By twenty, he had circumnavigated the globe having many adventures: including surviving shipwreck on a remote tropical island. He settled in Chicago and was hired as an officer on the burgeoning police force. He was only a month on the job when shot by a criminal he still managed to arrest. He went on to serve twice as police chief, all the time gathering tunes and musicians, some of whom he hired to the force.