Jul - 05
2021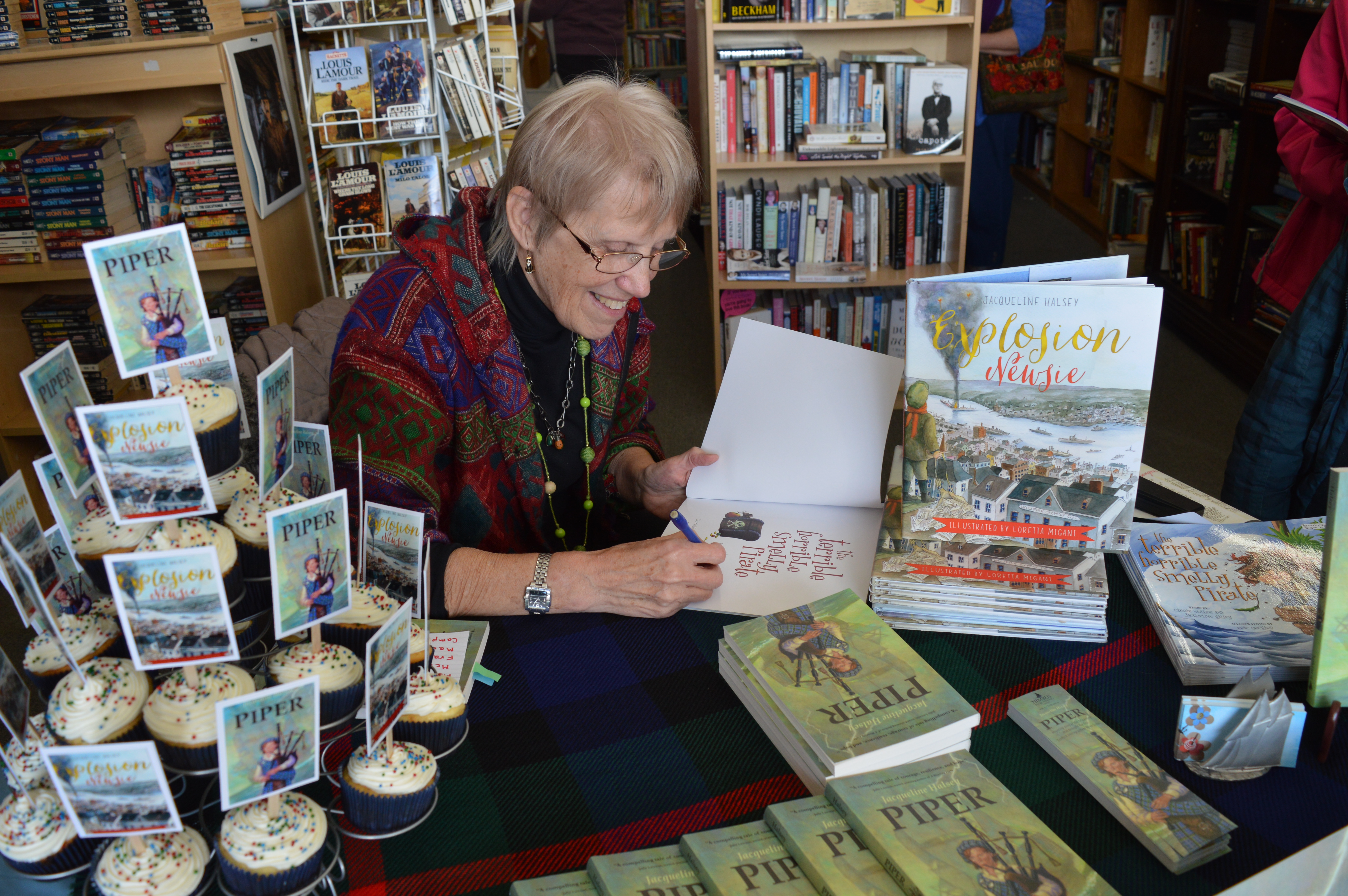 Piper by Jacqueline Halsey, published by Nimbus Publishing. Read the book and then visit the Ship Hector in Pictou, Nova Scotia
It's 1773 and twelve-year-old Dougal Cameron and his whole family are set to sail away from their Scotland home forever. When tragedy strikes, the family must decide whether or not to make the trip without Dougal's father. Once the ship departs, Dougal is drawn to the haunting sounds of the lone piper on board. (The instrument, while still illegal in their homeland at the time, was brought aboard to keep spirits up.) When a violent storm knocks the Hector two weeks off course, Dougal's dream of becoming a piper has to take a back seat to keeping his three little sisters alive.
Author Jacqueline Halsey spares no detail in this inspiring story of the brigantine that brought the first Scottish immigrants to Nova Scotia, focusing on its difficult journey, and the strong-willed and determined individuals who risked it all to call Nova Scotia home.
Read the book and then visit the Ship Hector in Pictou, Nova Scotia
Review: My son & I loved reading Piper. I found the book not only entertaining but factual. A real learning experience on what it must have been like for the Scottish to come to New Scotland on the Hector in 1773. I suspect that "Piper" will be on the required reading list for Nova Scotia middle grades before long. Sue Slade Goodreads July 2018
Review: Piper is a thoroughly engaging, well-written story. You'll find yourself cheering for brave Dougal and his family as they make the harrowing and inspiring journey across the ocean toward a new life in Nova Scotia. And you'll learn a lot about living on a ship back then too. Five stars! Vivien Gorham Goodreads August 2020
Jacqueline Halsey lives in Dartmouth, Nova Scotia. In her books, she retells historical events through the eyes of children. Peggy's Letters and Explosion Newsie were both on the CCBC Best Books for Children and Teens lists. When not writing, she spends her time teaching English to newcomers and helping take care of McNabs Island, a place overflowing with history.
My son's favourite part: "Dawn came early and it looked like another fine day. Dougal went to pee over the side. "Spit first," Shouted the young sailor who'd shown them the bunks. Dougal spat, and the glob blew right back in his face. The sailor slapped his sides and laughed like he'd never ever seen anything so funny in his whole life. "Thanks, I think," said Dougal. He wiped his face, then walked across the deck and peed over the other side of the ship" Pg 50-51 Piper by Jacqueline Halsey