Apr - 21
2021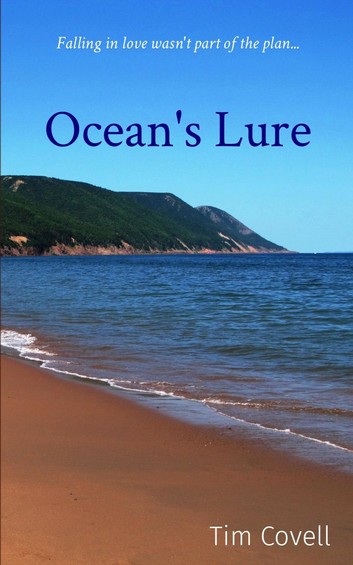 Ocean's Lure by Tim Covell
This week's Author in Spotlight is Tim Covell, whose debut romance novel 'Ocean's Lure' just went to the printers!!! Congratulations Tim! It is being published by Somewhat Grumpy Press, which is located right here in Dartmouth. For your chance to win one of two signed copies, see our pinned post on Facebook. The draw will take place Sunday, April 25th.
Copies of Ocean's Lure will be available at Dartmouth Book Exchange for $15.75 taxes included. We can also ship copies anywhere in Canada for another $6.00 taxes included.
Falling in love wasn't part of the plan…
Marianna Berksen's Cape Breton campground is struggling to survive, and the end-of-season arrival of any customer is welcome. When an attractive businessman shows up for a few days of rest and relaxation, she appreciates the distraction. A few days—and nights—with Dylan Felder could be a pleasant vacation.
Dylan is ready to leave a shady loan company and start his own business—legitimately. He just needs to finish one last crooked deal and he'll be set. How difficult can a few days of camping be? Especially as the scenery is so beautiful—and he's not just admiring the rugged Cape Breton shore.
When a washed-out road strands Marianna and Dylan together without phones or electricity, secrets old and new have them fighting their growing attraction. But Dylan's plans mean Marianna risks losing her land—and her heart.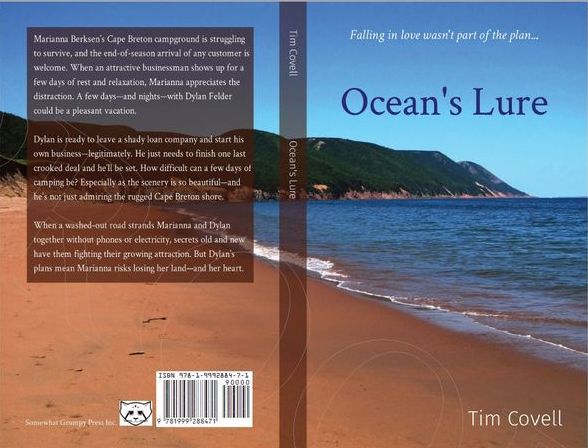 Storyline teaser: Ocean's Lure is set at a fictional campground in Cape Breton called Sandcastle Rock Campground."Why Sandcastle Rock?" "There's a rock formation on the beach, near the bottom of the stairs. When I was little, I thought it was like a giant sandcastle, though it's only about two metres. Nothing like the flowerpot rocks over in New Brunswick." pg 11
Storyline teaser: Marianna, the owner of the campground in Ocean's Lure did a Lobster bake on the beach for her campers. Sound good??? "Dylan opened his foil packet and admired the contents. There was a whole small lobster, mussels and clams, mini potatoes, two half cobs of corn, an onion, and some greens." pg 22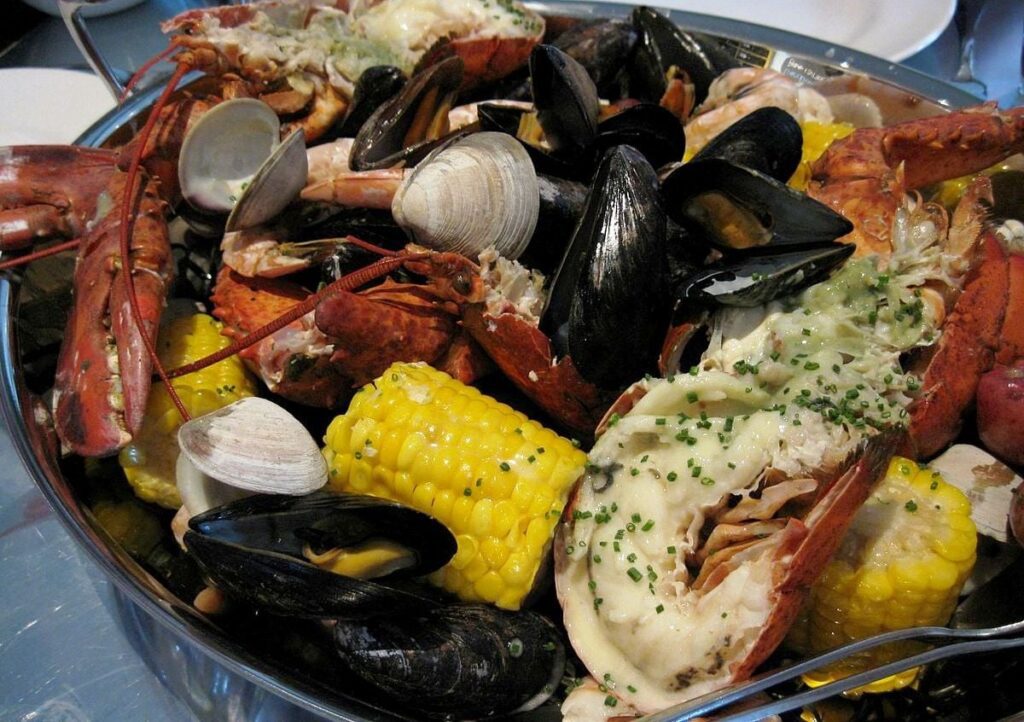 Review- Tim Covell's debut novel 'Ocean's Lure' is a delightful Nova Scotia romance. Set in a campground in Cape Breton, the story brings to life a setting that entices you to want to pack up your camping gear and set your GPS for the Island, that is until you get to the part where a storm hits and the road washes out. I do love local stories that describe our beautiful province and Ocean's Lure did not disappoint. With engaging characters and a strong female lead, Ocean's Lure is a perfect summer read. Sue Slade Goodreads April 2021
Connect with Tim Covell at https://www.covell.ca
Subscribe to his newletter at https://covell.ca/contact-form
Learn more about Somewhat Grump Press at https://somewhatgrumpypress.com