May - 03
2021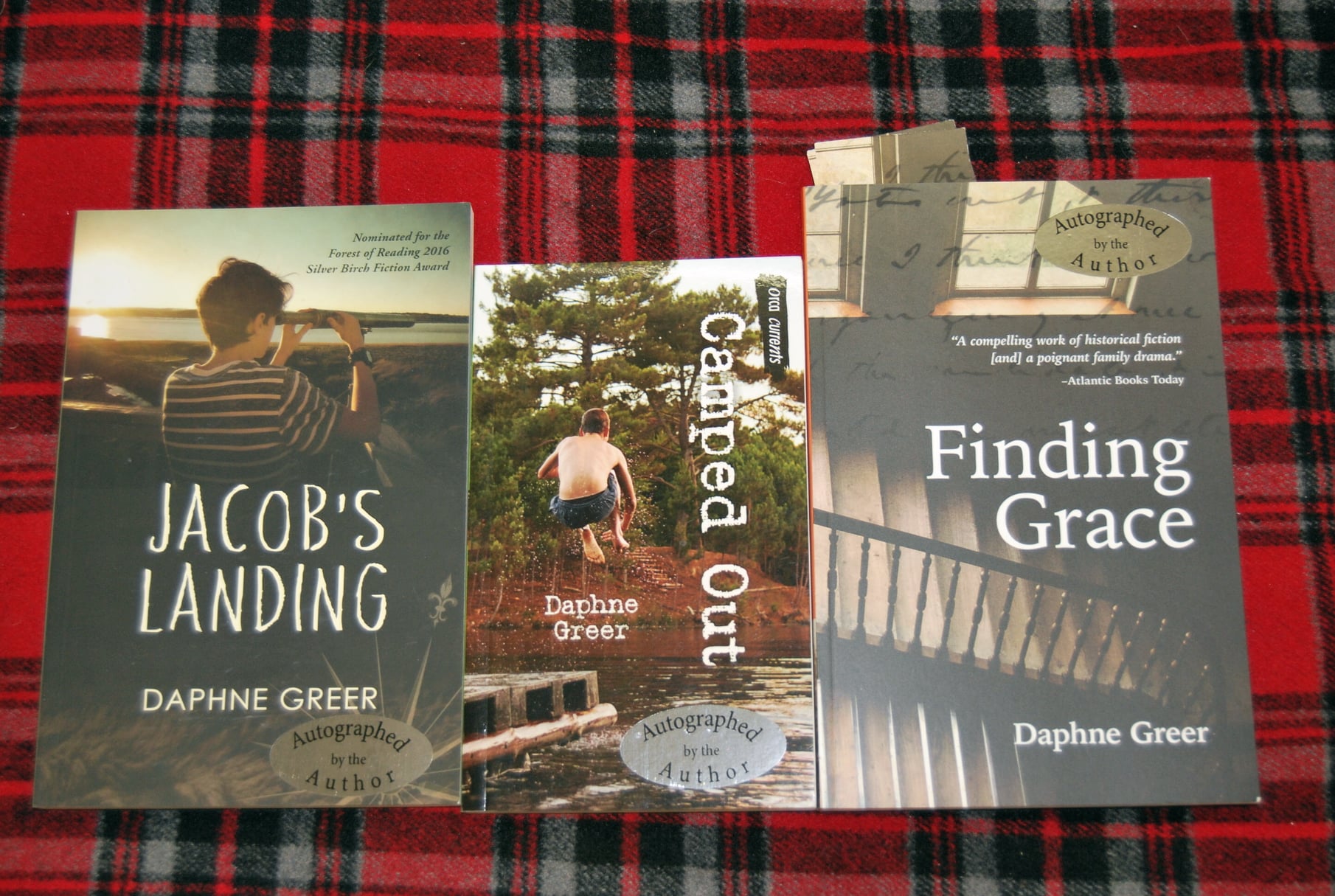 Local Author Daphne Greer
This week, Local Author Daphne Greer is in our spotlight and we will be giving away 3 of her Middle-Grade books: Camped Out, Finding Grace, and Jacob's Landing. All 3 are signed. For your chance to win these books, see our pinned post on Facebook.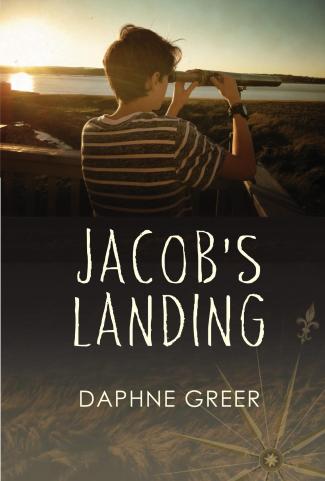 Coping with the recent death of his father, twelve-year-old Jacob Mosher is sent to spend the summer with his aging, estranged (and strange!) grandparents in rural Newport Landing, Nova Scotia. Reluctantly, he trades the security of his foster mum in "Upper Canada" for a blind grandfather, Frank, who dresses like a sea captain and conducts flag-raising ceremonies, and a quirky grandmother, Pearl, who sometimes forgets her dentures and has Jacob running in circles.
Jacob has two short months to figure out how to deal with his ailing grandfather, the surging Avon River tides, and the family secret that's haunting his newfound grandparents. He didn't expect so much danger and mystery to be lurking in tiny Newport Landing.

I picked up Daphne Greer's Middle-Grade novel, Jacob's Landing this morning and read it in one seating. What a fun read! I have a 12-year-old son turning 13 next month and I appreciate Daphne's boy humour that is interwoven throughout the story. I was familiar with the area in which the story takes place; I've also had the thrilling experience of mud sliding and tidal boars, all of which added to my enjoyment of the book. I would have loved to visit and explore the large old house that was described in the novel when I was that age. I will be suggesting this title to my son now that I've finished reading it. Sue Slade Goodreads February 2021
Wow! This book reeled me in and made me fall in love with the author. Even though it's intended for a younger reader it affected me tremendously. Jacob, a young boy on the verge of gaining so much after losing a lot, is asked to stay with his grandparents after just learning about them. With an alcoholic mother he doesn't know, a father he loved dearly until he died and now a foster mom leaving for a retreat, Jacob is moved from a big city in Ontario to a small town in Nova Scotia for the summer. In the beginning, he struggles to adjust, as all in this circumstance would, and he begins to learn how many secrets his life is wrapped in. With an ailing grandfather who forgets who he is and believes he's the Captain of a ship to his grandmother who is failing to handle everything on her own, Jacob takes on more than any boy should. An adventure in adapting, self-discovering, mud sliding, driving, and acceptance, Jacob's Landing is a terrific read for anyone struggling with their own place in life. A great reward, especially to boys who like treasure hunting. Sarah Butland Goodreads May 2015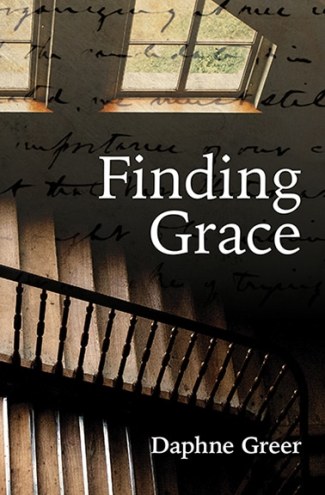 Abandoned on the steps of a Belgian convent as a baby, thirteen-year-old Grace has grown up among the nuns. But her days as a caretaker and companion for her older sister, Dotty, have come to a sad end with Dotty's death, and now Grace is living among the girls who attend the convent's boarding school—the very same girls who taunted and bullied her sister for having Down syndrome.
Grace desperately wants to know who left her at the convent; she wants a family and to not feel alone in the world. When Grace finds a three-decades-old diary from the 1940s in the convent library, her interest in the history of the convent is also piqued. Terrible things happened in the little village of Tildonk, Belgium, when the Nazis arrived, and terrible things happened to the mysterious girl who wrote the diary. Unravelling the mystery of the diary ultimately means unravelling the secrets of Grace's life, which are more complicated than she ever imagined.
Based on the author's own experiences at this very convent school, Finding Grace is an emotional look into the lives of girls in the strict world of convents, both in the 1940s and the 1970s, from the author of Silver Birch-shortlisted Jacob's Landing.
'Finding Grace' by Daphne Greer is a very interesting middle-grade historical fiction that is just filled with secrets. I really enjoyed the diary entries that depicted snippets of what it was like during the Nazi occupation of Belgium during WWII. With some surprising and unexpected plot twists, Daphne kept you interested in the story from the beginning to the end. Sue Slade Goodreads May 2021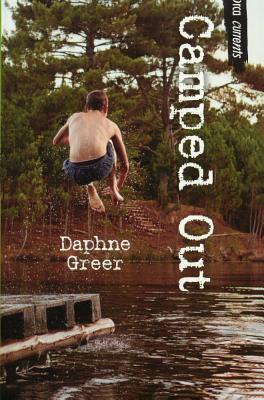 Max knows his mom can't afford to send him to summer camp. But he really, really wants to go. He needs a break from looking after his autistic brother, Duncan. And from his mom's new boyfriend. He is surprised when his mom says that he can go after all. But there's a catch. There are spots available at the camp for families with special needs. A grant would cover Duncan's fees, and Max could attend at no charge. If he goes as Duncan's escort.
Camped Out by Daphne Greer is a short but fun middle-grade read!

In this realistic short story, Daphne paints a picture of a very conceivable life of a boy who has a brother with special needs and his trip to a Summer Camp as his brother's support staff. During the camp, Max becomes more understanding of his brother's world and his impact on it. This is the second book starring Max and Duncan. I certainly want to go back and read the first one, Maxed Out. Sue Slade Goodreads February 2021
This endearing sequel captures the essence of summer camp, coming of age, and how family loyalty and love forms part of our identity, whether we intend it to or not. JoAnn Yhard Goodreads October 2017
Awards
Finding Grace – Ann Connor Brimer Nominee 2019
Camped Out – Hackmatack Award Nominee 2018-2019
Jacob's Landing – Hackmatack Award Nominee 2016-2017
Jacob's Landing – "Silver Birch Nominee" 2016 Ontario Library Association