May - 15
2022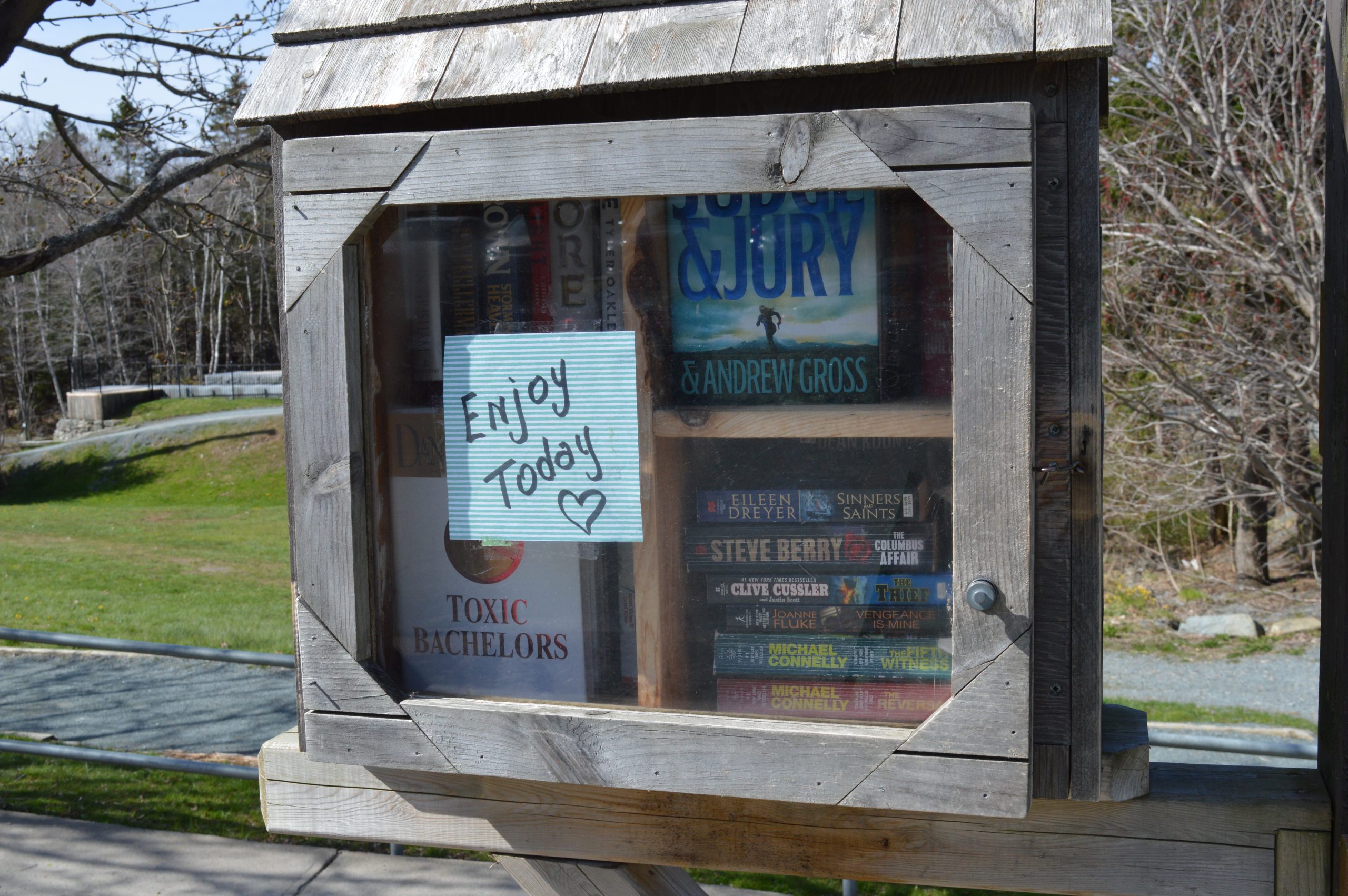 Little Free Libraries- Take a Book, Share a Book
Have you ever wondered where the books go that the store cannot take, books that we already have a large number of copies of? Some go to the thrift shops, but many go to the Little Free Libraries around our city.
Little Free Library (LFL) is the World's largest book-sharing movement. It is a non-profit organization that was founded in 2012 and now there are more than 100,000 registered LFL boxes worldwide. According to a CBC news article, Halifax's first Little Free Library was built in 2014 on Agricola Street.
Dartmouth Book Exchange started filling Dartmouth's LFLs in 2017. Since then the number of LFLs in our city has grown, increasing book access in our community. We regularly fill the larger LFLs, such as the one at Christ Church Downtown and the one at the Fairbanks Centre in Shubie Park, as they can hold larger amounts of books. Both these locations have large pedestrian traffic and the books don't last long. Pedestrians can pick out a free book to read while enjoying the sun at the picnic tables on the lawn of the Church or sit on one of the many benches in Shubie to read. What better way to experience a beautiful day at the park?
We fill a number of the smaller ones around the city as well. Some are quite creative and match the houses they sit in front of, have benches in front of them to sit and read or they may have a little fairy door beneath them.
Dartmouth author Richard Levangie hid copies of his debut middle-grade novel Secrets of the Hotel Maisonneuve in Little Free Libraries all over HRM and beyond as a way of promoting his book during a pandemic. Jacob, the lead character in his novel, finds a 100-year-old letter in the back of a dresser that starts him on a treasure hunt. What a perfect way to promote a book then by sending Haligonians on their own treasure hunt to find his book.
For more information on starting a Little Free Library or their locations visit their website at https://littlefreelibrary.org/