Jan - 01
2021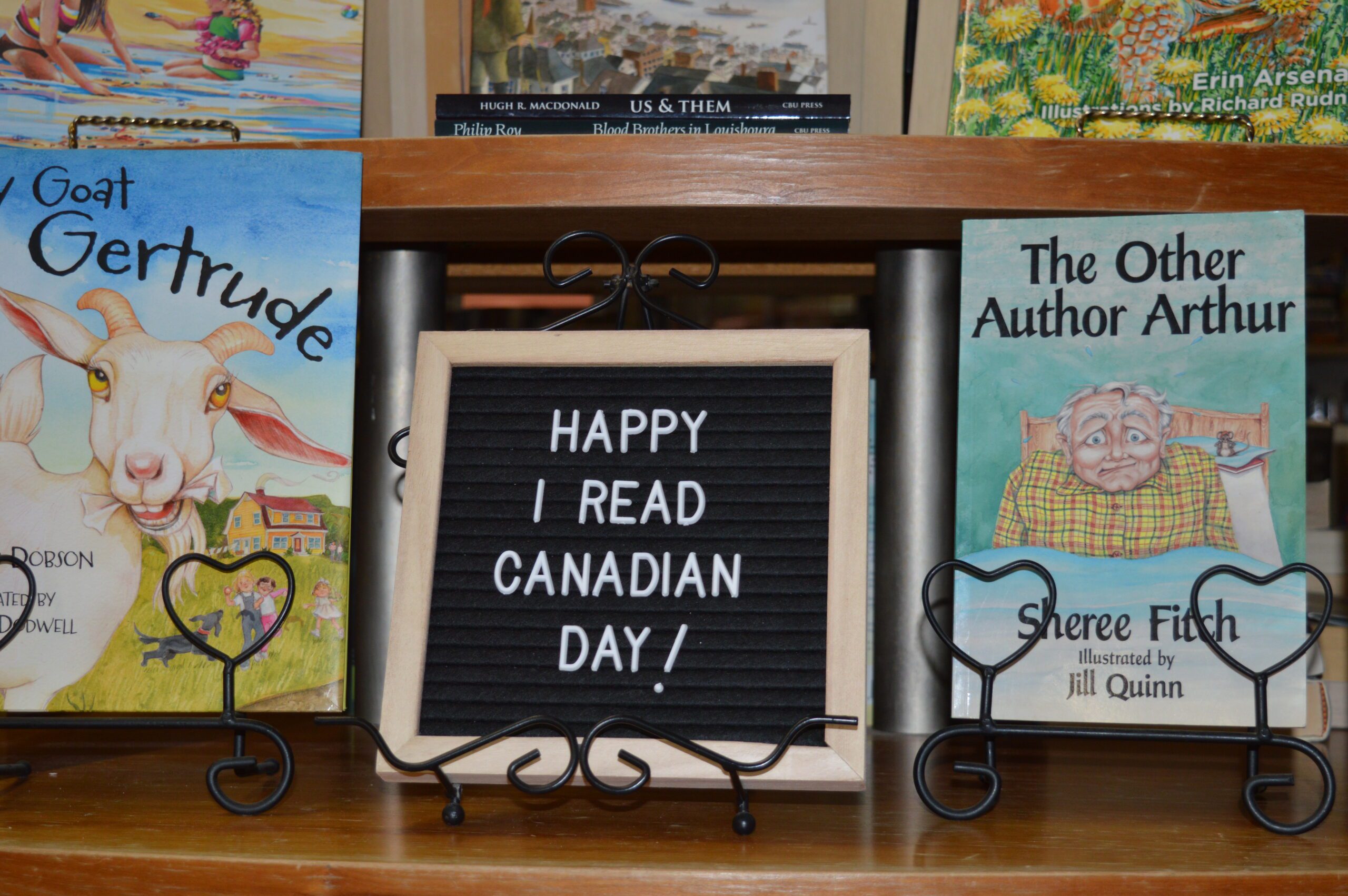 Let's help get the nation excited about reading Canadian books! #IReadCanadian
As many of you know, we participated in the first-ever 'I Read Canadian Day' on February 19th last year, which is a National Day to celebrate Canadian books for young people. This is a day dedicated to 'Reading Canadian' and empowers families, schools, libraries, and organizations to host local activities and events. We celebrated at the store by hosting an 'I Read Canadian Flash Mob'. We had 7 authors in attendance and 11 other authors honoured, there were 19 readings from 18 books/ poems equaling 50 minutes of reading time- beating the 15-minute mark that Eric Walter's I Read Canadian committee set.
This year we plan to move this event online by asking our authors/publishers/ friends to post on Facebook themselves reading from one of their middle grade/ young adult books or one of their favourite Canadian author's m/g or y/a books. Dartmouth Book Exchange will share these on their page the week of February 15-21st. We hope to beat our last year's stats in both the number of authors honoured and the time reading Canadian!!!
We are going to continue with the same format we used last year, in that before you begin your reading please state your name and 'I read Canadian', then what book you are reading from & author (if you didn't write the book) and mention that you are doing this reading to support our virtual I Read Canadian event at the store (make sure to show the cover of the book you are reading from often during your reading). Posts can be done on your author or personal Facebook page as long as you create the post as public. I will ask that you tag the store and message us so that we don't miss reading. If you are planning to read from another Author's book please name the book in the comments to avoid duplicates. You can do more than one reading from your different books, I just ask that you do 1 reading per post. You have from now until Feb 17th- I Read Canadian Day to post your reading (I'm giving everyone lots of time). You can ask friends to join in to help- they just need to tag us and message us their reading- again making sure it's a public post. The hashtag #IReadCanadian should be included in your post. I know we are looking to beat our reading time from last year- but try to keep posts to less than 5 minutes. We will beat our time by the volume of posts. You can be creative in what you wear for your reading or maybe have a Canadian flag present while you are reading. Last year the I Read Canadian Facebook page shared many of our posts. If I forgot anything please comment.
Let's help get the nation excited about reading Canadian books!