Oct - 29
2022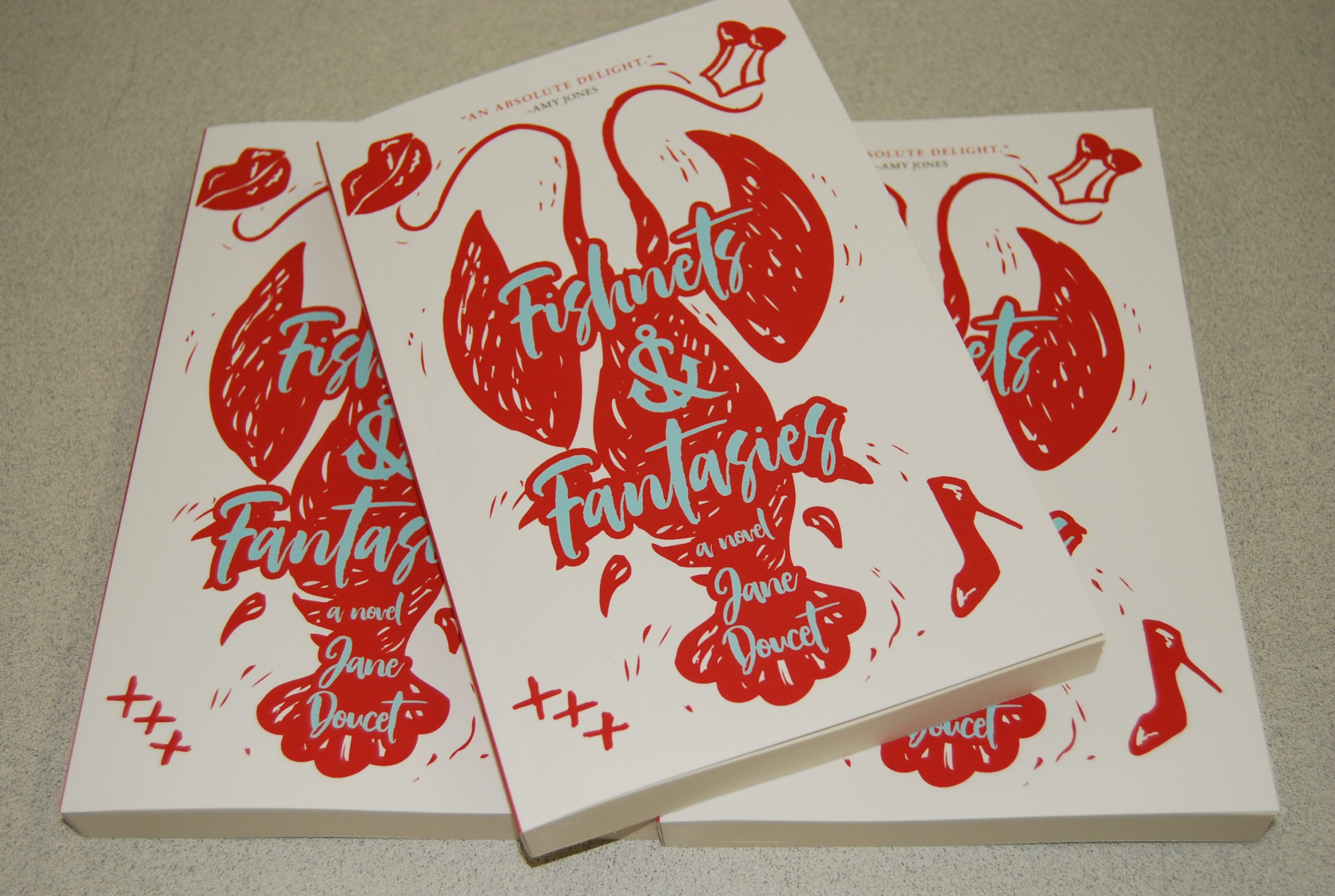 Creating a story-themed dinner party or a book club feast.
Having a story-themed dinner party is a fun and memorable way to introduce your book club selection of the month!
***The book club selection: Fishnets & Fantasies by Jane Doucet***
For this story-themed dinner party, the host chose to keep it PG and went with a fun lobster theme. Not only is there a lobster on the cover of Jane's book, but Wendy Hebb, the main character in the story was a lobster fisherman's wife for 40 years and the story is set in Lunenburg, Nova Scotia.
The host dressed her table with a gorgeous lobster tablecloth, napkins, a table runner, and plates. There was a lobster banner on the wall. And the final touch: a buoy as a centerpiece!
And the menu? Why lobster of course: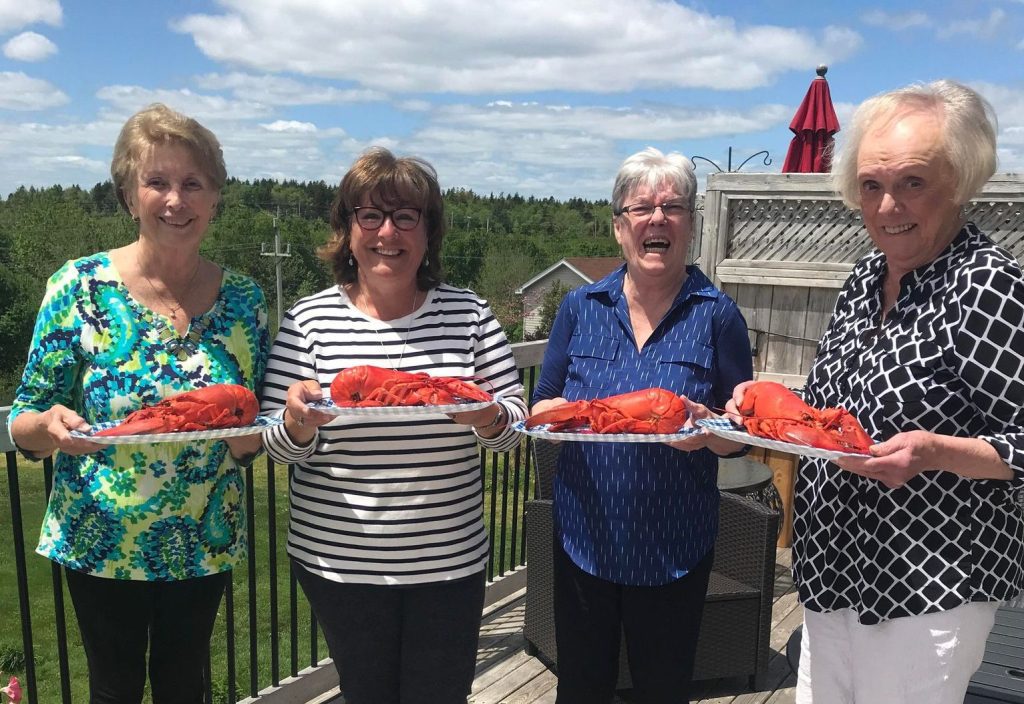 And what did everyone think of Fishnets & Fantasies?
"We all read it & every one of us loved it!!"
For those who have not had the pleasure of reading this fun, humourous must-read published by Nimbus and Vagrant Press, it is available at our store, Open Book Coffee, and the larger bookstores such as Chapters.
Jane describes her book as " a riotous romp with mostly middle-aged and older characters, and unless you have a stone-cold heart, you'll laugh out loud at some of the passages."
Fishnets & Fantasies by Jane Doucet: Wendy Hebb has been a fisherman's wife for forty years. She has also been a mother, a yoga instructor, and part-time soap maker. She loves her life in picturesque Lunenburg, Nova Scotia, but it's just not enough anymore. With a burning entrepreneurial desire, she decides that when her husband, Paul, retires, it will finally be her turn to live out her dream. The catch: her dream is to open a sex shop. While Paul begrudgingly goes along with Wendy's "half-cocked" idea, it's out of a sense of guilt; a recently spilled secret has their marriage on the rocks. As soon as the townspeople get wind of Wendy's plans, it opens up a whole other can of worms—and Paul finds himself bait for the local rumour mill. Her silent, "invisible" partner in the project, he secretly hopes her plan for the shop will fail.
Orbiting around Paul and Wendy's story is a motley crew of characters, including the Hebbs' daughter, Ellen, a feminist academic who catches the eye of a lady-killer coworker while home for the summer; Wendy's best friend, Betty, a chain-smoking seamstress with secrets of her own; the local minister and her husband, who secretly indulge in role play; and the wealthy Sonya and Booth, who will stop at nothing to make sure the shop never opens its doors—as long as they can avoid discussing their failing marriage.
An irreverent novel full of heart and humour, Fishnets & Fantasies is a story of love and lust at any age, of old grudges and older secrets, and of the relationships that make all the awkward fumbling worthwhile.
Has your book club ever done a themed night??? We would like to hear about it.
A short time ago another of our customers was telling us about their newly formed Book Club named The Mad Hatters and forwarded these pictures of their Alice and Wonderland-themed evening. For this fairy tale evening, there were cupcakes that said 'Eat Me', Drinks that said "Drink Me' and lots of Queen Of Hearts. Very creative!!!