Oct - 10
2019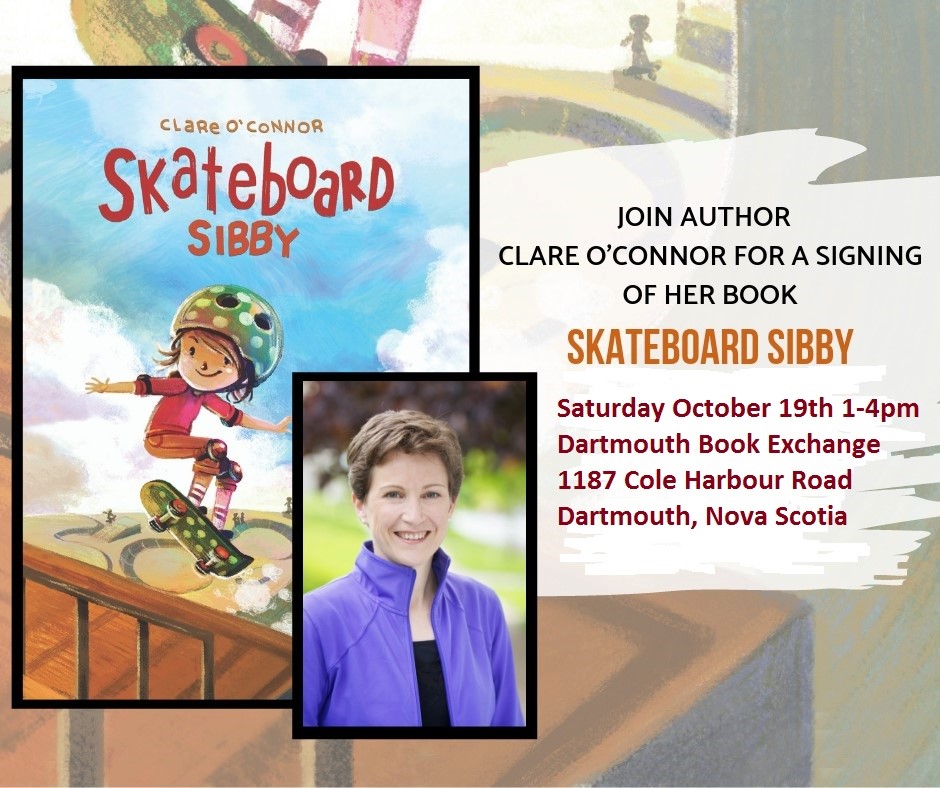 Clare O'Connor and Skateboard Sibby Saturday, October 19th 1-4pm
Did you know that Skateboarding will be an Olympic Sport for the first time in 2020? Come visit Local Author Clare O'Connor and her debut chapter book 'Skateboard Sibby'. Released March 18th- 2019, this middle-grade reader is appropriate for ages 9-12, grades 4-7 and has anti-bullying, family & friendship, themes.
Eleven-year-old Sibby Henry liked her old life in Charlottetown. Now she's living in a Halifax with her nan and pops, and is mad at her Dad for messing everything up. On her first day of school, she sees a dope skateboard park, but she's lost her precious board. To make things worse, Freddie, a super skater and a super jerk, dominates the park.
Sibby tries to stay cool, but when Freddie gets in the face of Sibby's friend Charlie Parker Drysdale, things get too hot for chill. Never one to back down, she accepts when Freddie challenges her to a competition on the half pipe. Sibby won't let anything stop her from proving herself.
This event is cash only to the author.