Feb - 17
2022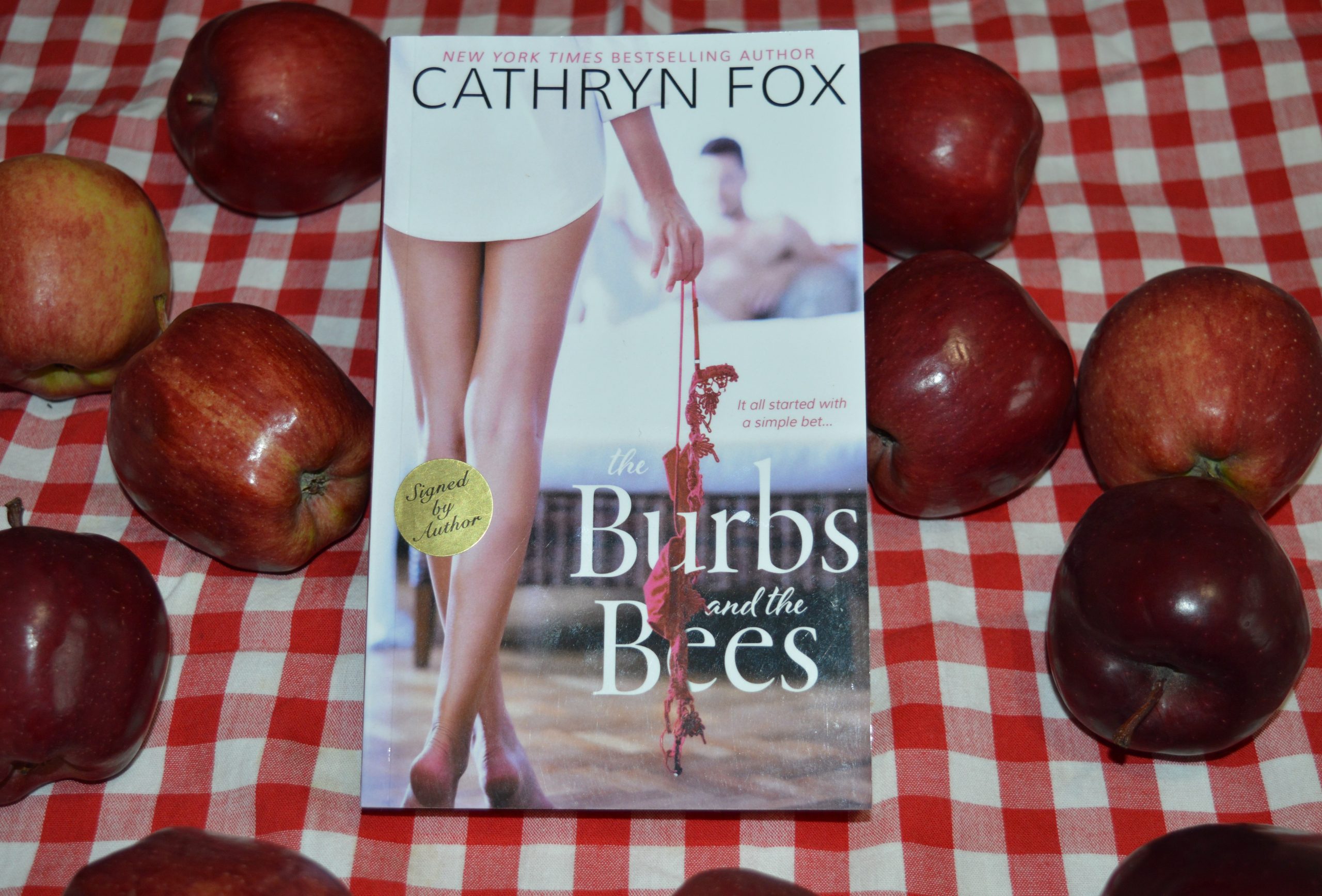 Celebrating Romance Week with The Burbs and the Bees by Cathryn Fox.
It all started with a simple bet…
The Burbs and the Bees by Local Author and New York Times Bestseller Cathryn Fox.
I just inherited an apple orchard in Nova Scotia.
That's definitely a sentence I never would have imagined saying in my life.
I've only ever been a socialite from New York, but that orchard is my chance to prove to my family, and myself, that I can do more. Be more. I may not exactly know what I want out of life yet, but I'm determined to stick to something—and no, I'm not talking about the bee farmer next door.
Here's what I know. If I can't tough out one full month of a rooster waking me at sunrise, a poolhall parrot with a foul mouth, and a llama that swings both ways, not only will I lose my self respect, I'll lose my trust fund too.
Here's what I don't know. Why my neighbor with the bad attitude and a whole lot of sexy seems hell bent on sending me home. Well screw him. Not literally, of course. Except I just stumbled into his apiary, and got a look at the head beekeepers…stinger.
The Burbs and the Bees was the fourth selection for Dartmouth Book Exchange's Staff Reads and is highly recommended by all staff as a Romantic, Entertaining, and Fun Read. Check out what our staff and some of our customers and friends have said about this wonderful book. With all these positive words and reviews you'll also be convinced it's the perfect selection for Romance week.
Review: The Burbs and the Bees by Cathryn Fox was a fun and entertaining romance! The attractive cover, cheeky title, and Nova Scotia setting caught my attention and the storyline kept it. I just loved the quirky farm animals with their creative names and unique personalities. I would say that Jay's pet parrot even became a secondary character in the story. I had several chuckles while reading this one and have now placed it on my to-keep and re-read shelf. Sue Slade Goodreads November 2021
Review: What a fun read! Charming and sexy, The Burbs and the Bees is the perfect fish-out-of-water story, set in one of my favourite places in the world! The farm girl in me adored it, and my romantic heart was more than satisfied in the happy ending. Donna Alward Goodreads January 2022
Review: Staff pick #4-The fact that I absolutely enjoyed reading this book came as a complete surprise. I had given up reading this genre of books a few years ago. So the fact that I thoroughly enjoyed this read has put a smile on my face. Loved it right from the first page. The setting, witty dialogue, a foul-talking rescue parrot, and a Fowl with aggression issue's and not to mention one of the best happy endings ever will have readers wanting more. Highly recommend. Amy McIsaac Goodreads February 2022
Review: Witty and Romantic!
I loved these characters. From the start, they were destined to be together…I could feel it in my bones. But with so many obstacles between them, at times I wasn't sure how they would get there. You'll have to read it to really find out IF they do 😉
This book has humour, romance and steamy, passionate scenes. (Like whoa! Brace yourself) Well done, Ms. Fox! Loved it! Tanya Benoit Goodreads January 2021
Review: HI ALL… This book will have you laughing from the start. Love the sense of humour and the one-liners. A New York city girl that has inherited a farm in Nova Scotia. You know it will be a disaster right? From the moment Alyson Reid falls into the Atlantic Ocean her life will never be the same when a local hotty rescues her from the freezing water spark flies between them, but what she didn't know that her hotty was her new neighbour.
Alyson had 30 days to prove she can be responsible and finished what she started and that was to run her uncle Jack's farm, or lose her trust fund. Will she service or will she run back to NY.
When the new owner of the farm next door finally arrived Jayden didn't expect it to be the woman she saved that morning. What he didn't expect is the chemistry they had. Yet, Jay knew she wouldn't last being a city girl, and he was willing to bet on it. What Jay didn't expect how his feelings were changing the longer she stayed. Will her lose everything in the end or gain everything.
This book will keep you entertained from start to end, and you will not put it down. Love Nova Scotia and yes people are that friendly here. Thank you Cathryn Fox for writing this amazing Story it sure kept going. Brenda Pearson December 2020
When you are finished The Burbs and the Bees try Hooked on You by Cathryn Fox
I'm a bookworm, a mathematician, not the kind of girl a hot lobster fisherman would notice.
Until he did.
I'm not in small town Nova Scotia to hook up. I'm here to settle my grandmother's estate and sell the B&B, which I soon discover has been overrun with seasonal fisherman and operated on the honor system. The hard-core fishing folks become an instant family––the one I never had. Then there's the blind pet cow, who has a crush on my hot fisherman, Nate. Okay, technically he's not mine. I have no desire to get reeled in.
Until I do.
Soon, the little town grows on me, and the fisherman? It's not long until I take the bait and we're playing house at the B&B. Things are looking up.
Until they aren't.
Rumors about a new plant and jobs being in jeopardy start swirling around town like a nor'easter, and all the signs point to my guy being behind the scandal. Should I give him enough line to play it out and learn his true intentions, or cut and run before I'm hooked?