Apr - 03
2021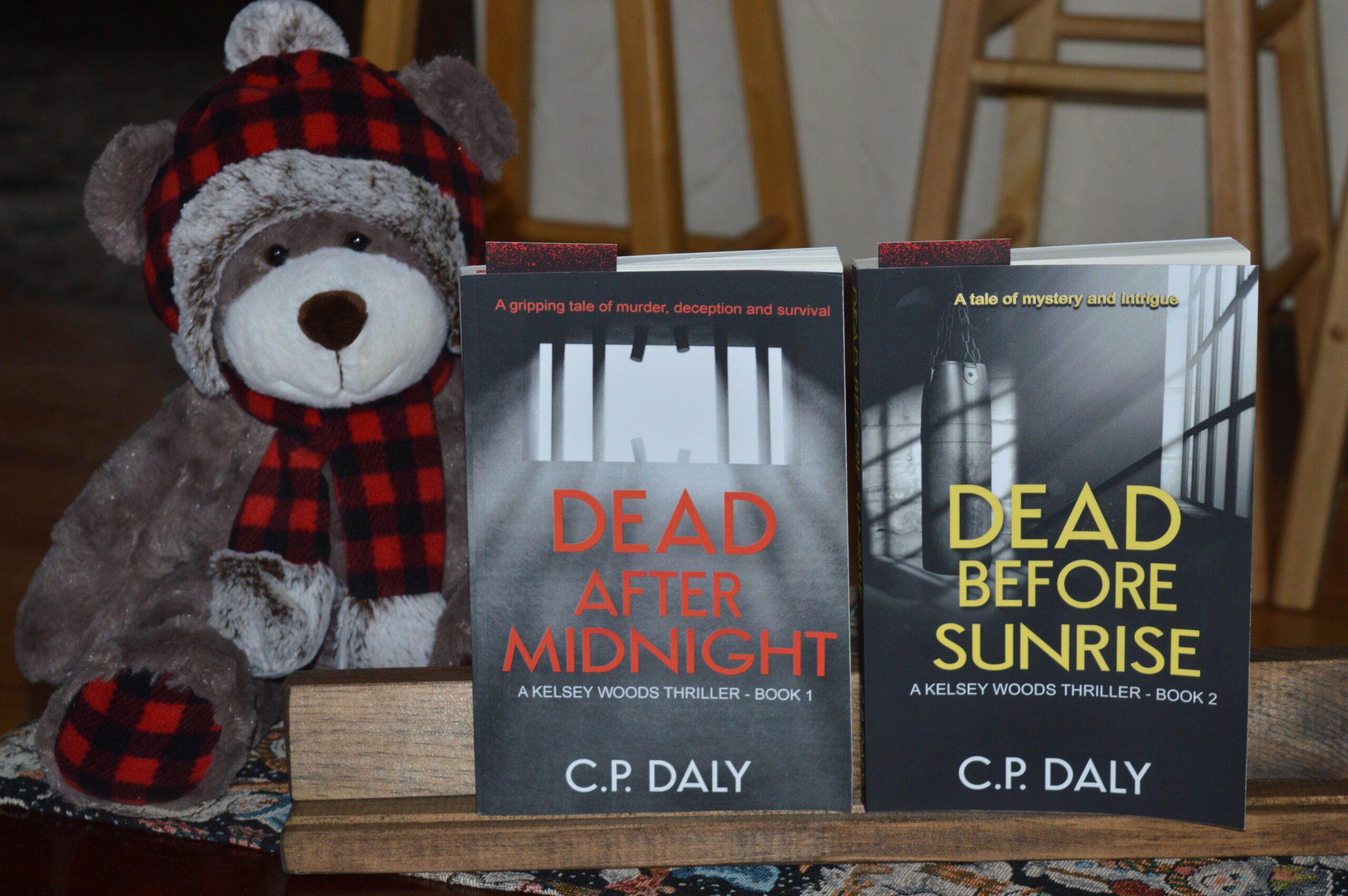 C.P Daly and her Kelsey Woods Thriller series
This week we are spotlighting Local Author C.P Daly and her Kelsey Woods Thriller series. We will be giving away signed copies of Dead After Midnight (May 2020) and Dead Before Sunrise (March 2021). For your chance to win, see our pinned post on Facebook. The draw takes place Sunday, April 11th.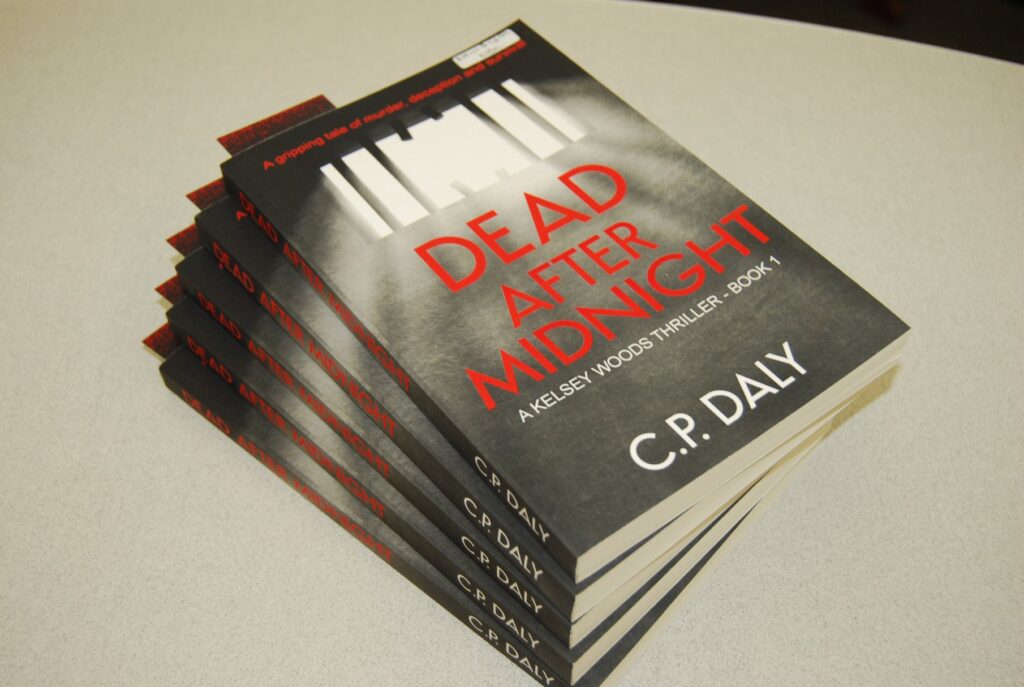 Suzie Q is a prostitute and determined to get out of her current line of work and excited for a fresh start with best friend Lucy by her side. Her dreams come to an abrupt halt, when, during a night of turning tricks, she stumbles upon Lucy's brutally murdered body. Fearing for her life, Suzie runs to her neighbor, Luke's, to regroup, where she discovers he's not just a creepy client, but an undercover FBI agent. He blindsides her when he reveals that she's mixed up in an FBI investigation and that she's been unknowingly working for Johnny Stone, New York's notorious crime boss. Suzie flees from New York, hiding in a quaint seaside town in Maine. She changes her identity and her life. Now she has to survive, to keep the life she has come to love.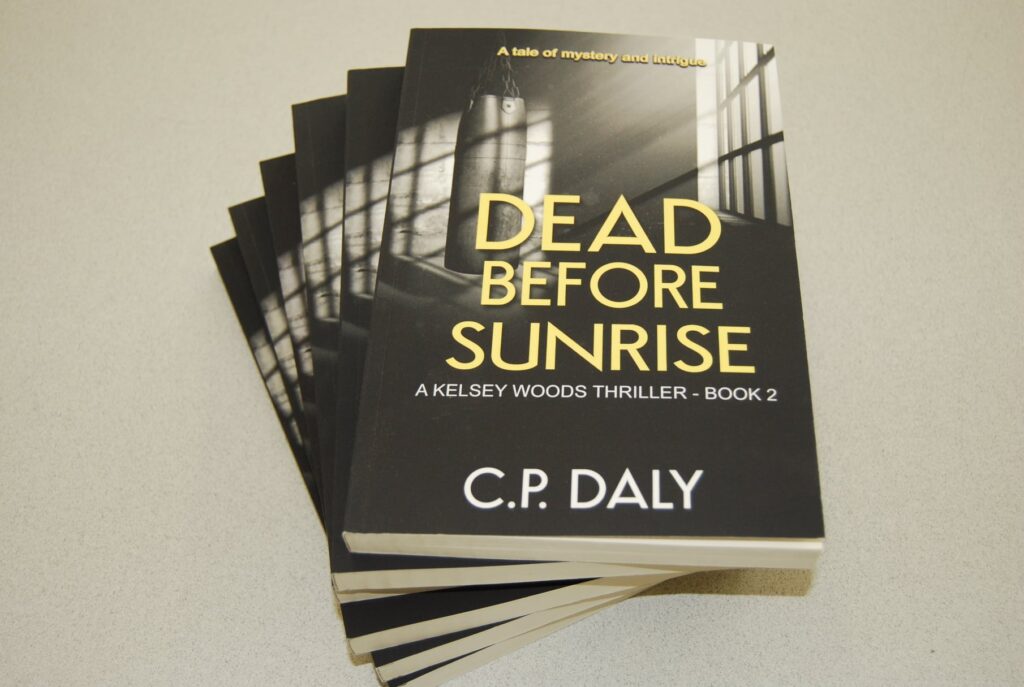 Kelsey is settling nicely into her new life with Luke in Texas. College and volunteering at a local shelter takes up most of her time.
Hope Shelter provides a home to young adults who have aged out of the foster care system and Kelsey is passionate about volunteering there. She identifies with the kids and wants to make a difference in their lives; after all, she was one of them not so long ago.
Eve, a sweet girl from the shelter, shows up at Kelsey's local gym asking for help. Unforeseen events keep Kelsey from connecting with her and later she's shocked to learn Eve never made it back to the shelter.
Filled with guilt and remorse, Kelsey won't give up until she finds Eve.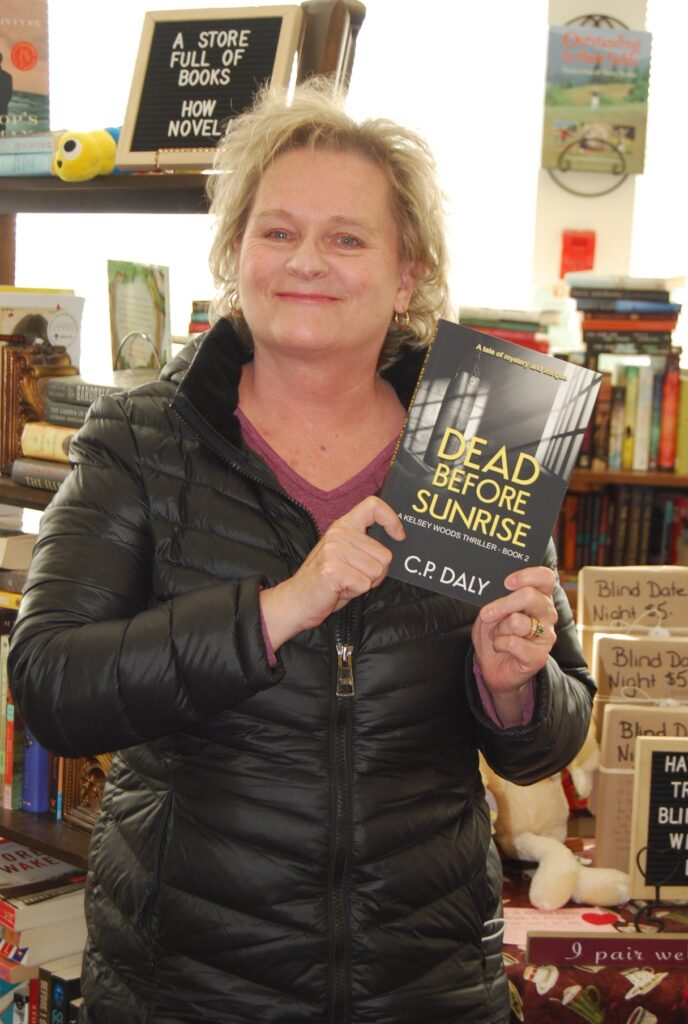 Reviews for Dead After Midnight
I love reading the first book in any series. It sets the tone for the rest of the series and this one has potential. Dead After Midnight was a quick, fast-paced thriller introducing C.P. Daly's Kelsey Woods. I loved how it concluded and will read the next installment. Sue Slade Goodreads July 2020
I'm a slow reader and have to digest every word, sentence, each and every dash and comma, but the second I picked up CP Daly's debut novel, Dead After Midnight, I literally and absolutely could not put down this compelling, engrossing work of fiction. I read this fabulous mystery in one day. I hate using this hackneyed expression but it's the truth—this is a page-turner! The riveting scenes cascade one after another, building upon what came before, and there is no limit to the tension and risks for the main character, Suzanne Quinn, Julia Yorke, Kelsey Woods, who is a solid dove with great survival instincts! I'd follow her anywhere! And I cannot wait to read Book 2 of this series. Compliments galore for the newbie & wonderful author, CP Daly! Nina Romano Goodreads July 2020
I read this book last year, after purchasing from a local bookstore. The book was easy to get into and very hard to put down! At the end of the book, I immediately went looking for the next one, however had to wait. I enjoyed this book enough to pass it on to two other people who also thoroughly enjoyed it! Jennifer Leslie Goodreads
Reviews for Dead Before Sunrise
Dead Before Sunrise is the second installment in C.P. Daly's Kelsey Woods series and I just want to say wow. This one was even better than the first. I usually steer clear of reading thrillers and prefer the happily ever after, less stressful contemporaries, but this was a very nice mix of both. I like how Kelsey is a strong character and is adapting to a new life in Texas by taking up kickboxing, continuing her education, and volunteering at a local shelter. As with the first in the series, this one was also a fast-paced, page-turner, compelling the reader to read it all in one go. I cannot wait to see what is next for Kelsey Woods. Sue Slade Goodreads March 2021
The moment my local book store (Dartmouth Book Exchange) advertised having these in stock, I sent a message and had my name out on one!
I have been waiting over a year to read the second book, and it was worth the wait. Again, easy to pick up, and hard to put down. I could provide detail, but definitely don't want to spoil the book, you all need to read this for yourselves! And it's awesome to support a local Nova Scotian Author! Jennifer Leslie Goodreads April 2021