Aug - 26
2020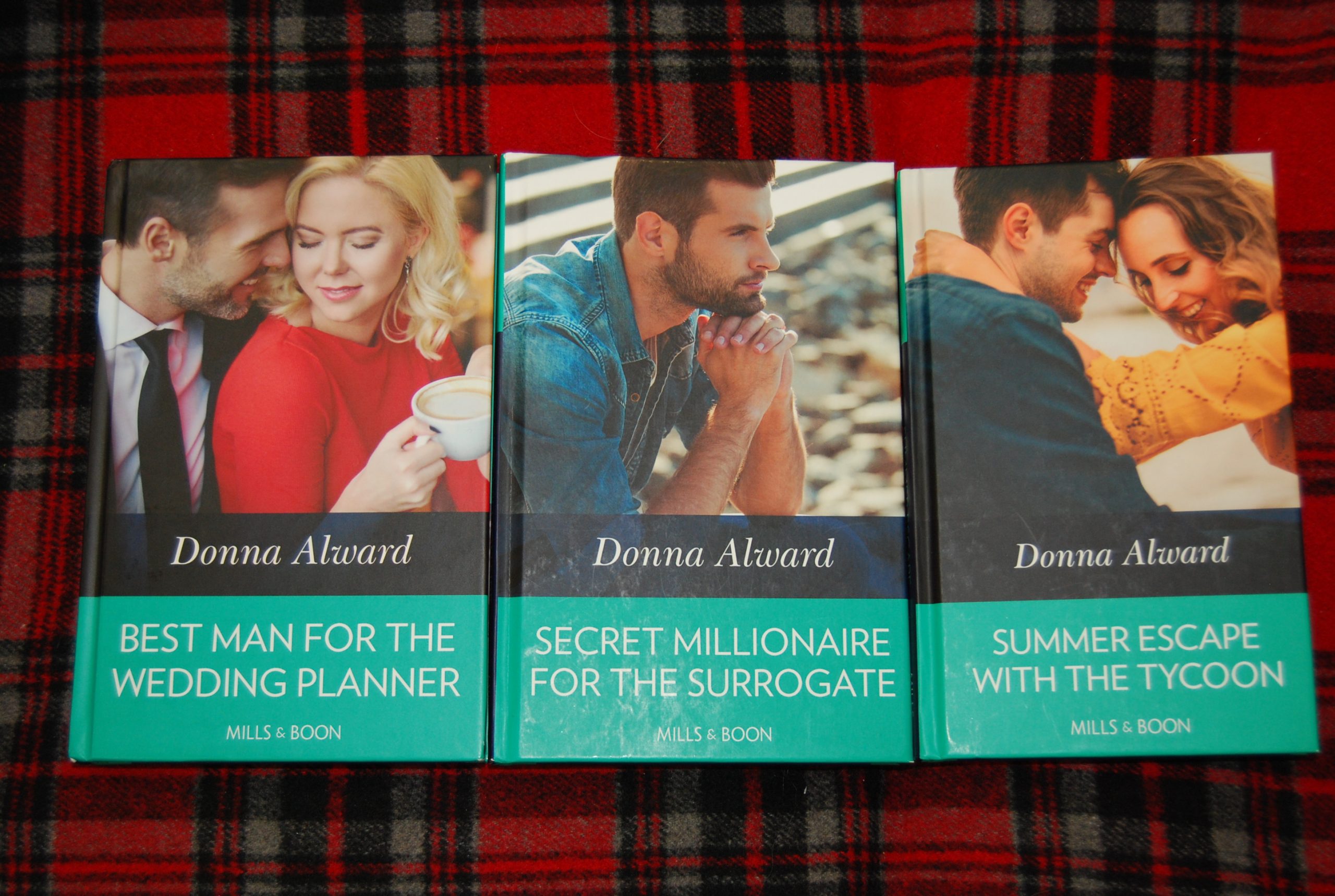 ***Author Spotlight & Book Give-A-Way*** This week's Spotlight is on New York Times Bestselling author Donna Alward
***Author Spotlight & Book Give-A-Way***
This week's Spotlight is on New York Times Bestselling author Donna Alward. This draw is for 3 of Donna's books; both her books in her Marrying a Millionaire series: 'Best Man for the Wedding Planner' and 'Secret Millionaire for the Surrogate' and lastly the first in her Destination Brides series 'Summer Escape with the Tycoon'.
Best Man for the Wedding Planner: The first rule of wedding planning…
Be prepared for anything!
Wedding planner Adele Hawthorne is prepared for wedding hitches…but not for the best man to be Dan — her ex! Thrown together at every turn, Adele can't escape their chemistry or the fact that her heart-breaking reason for leaving him all those years ago hasn't changed. With just days before Dan leaves their winter wonderland, can he convince Adele they still have something worth fighting for?
Secret Millionaire for the Surrogate: They met at a wedding…
Will they say 'I do'?It's wedding photographer Harper's job to capture other people's happy ever afters, but she doesn't believe in one for herself. Until she meets ruggedly gorgeous best man Drew. Having offered to be a surrogate for her best friend, Harper tries to fight their instant chemistry, until Drew sneaks past her defenses. But she's about to learn this extraordinary man has an extraordinary secret!
Summer Escape with the Tycoon: From whirlwind fling…
To wedding ring?
A Canadian adventure holiday is the trip of a lifetime for Molly Quinn. Paired up with gorgeous tycoon Eric Chambault, they're pushed out of their comfort zones and closer togetherBut as their holiday comes to an end, will their summer romance work in the real world?