Aug - 24
2020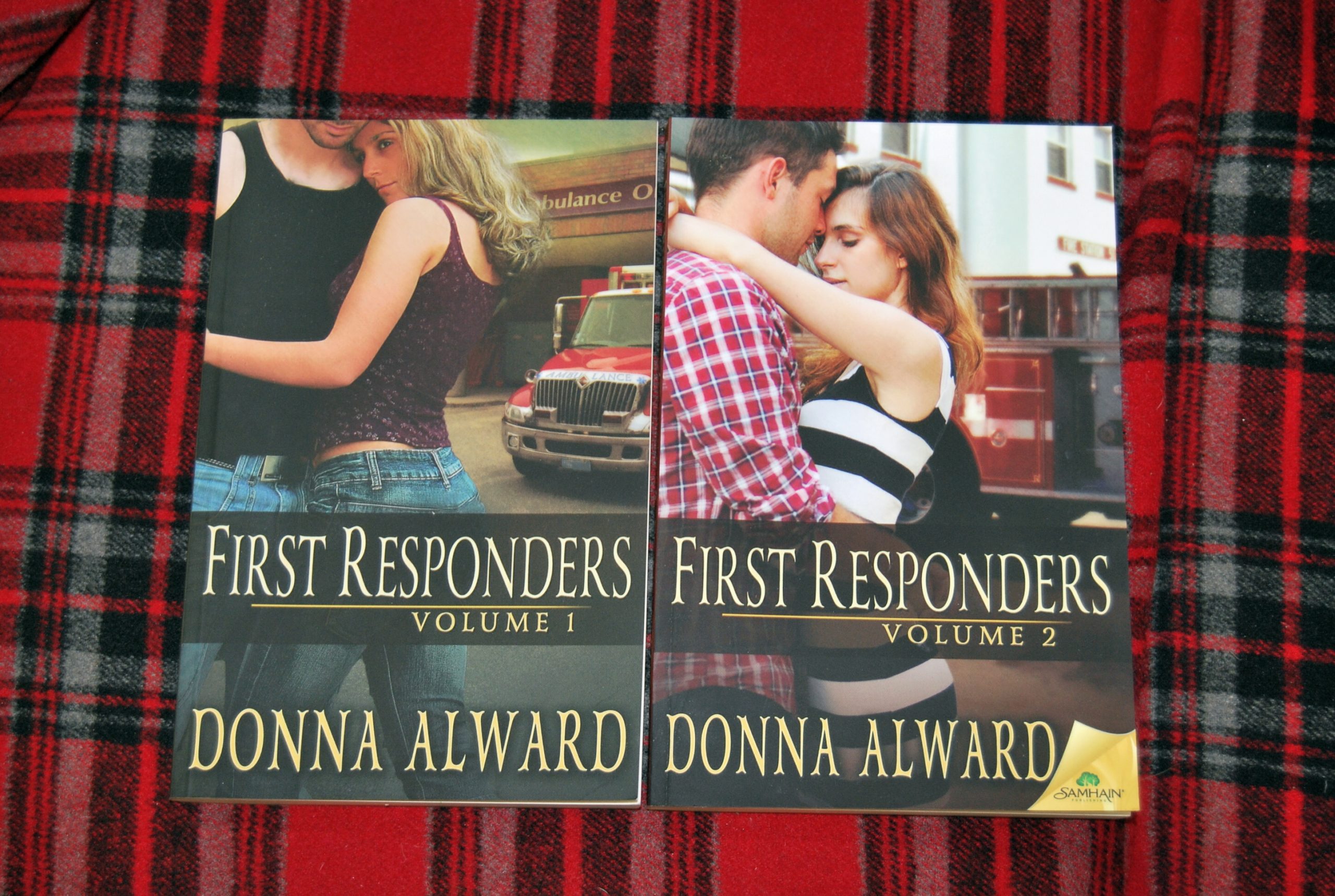 ***Author Spotlight & Book Give-A-Way*** This week's Spotlight is on New York Times Bestseller Donna Alward
***Author Spotlight & Book Give-A-Way***
This week's Spotlight is on New York Times Bestseller Donna Alward and we will be holding 2 draws this week for a several of her books. The first draw will be for her series First Responders Volume 1 and Volume 2 and it will be held Wednesday, August 26th. Please see our pinned post on Facebook.
First Responders Volume 1- Off the Clock
When paramedic Gabe Brenner witnesses an accident and rushes in to help, he's surprised to find his best friend's sister is in the car. And she's pregnant.
Carly's never been so glad to see a friendly face. But having just closed the book on a crumbling marriage, she's not too keen on opening herself up to hurt again. Not even for the one man who's always seemed to be there when she needed him most.
Gabe knows he shouldn't be falling for Carly, but the chemistry still simmering between them after all these years is no accident. All he has to do is convince her she belongs in the space he's always held open for her.
In the Line of Duty
Ex-soldier Jake Symonds has been a thorn in Constable Kendra Givens's side since the night they first met, when she had to throw him in a cell. Two years later, she's called to a break-and-enter at his pub and is surprised by the now-competent businessman offering to cook her breakfast.
Their emotional baggage might be stacked too high to risk anything deeper—but Kendra soon realizes the greatest danger Jake presents is to her heart.
Warning: Side effects include elevated body temperature and heart palpitations. Read with caution and keep your first responders on speed dial.
First Responders Volume 2- Into The Fire
Ally Gallant is used to being underestimated. While stuck being called flighty and scattered, she knows that the real issue is trying to find where she belongs. She thinks she might have found her place at the local animal shelter—until it burns and leaves the animals homeless and her without a purpose. It doesn't help that she's rescued from the fire by Chris Jackson, her high school sweetheart and former fiancé. She can't even call him the one that got away, because she was the one to break off their engagement when Chris's carefully mapped-out life plan became too much to take.
Chris has never really got over his first love, and seeing her in danger has resurrected all sorts of feelings. As they reconnect, and their passion is reignited, he starts to understand why she left three years ago. He'd like to start over, but at some point she needs to meet him halfway, if they're to have a second chance at happiness…
Beneath The Badge
Working a short-term assignment in small-town Nova Scotia is just what RCMP officer Matt Parker needs. Traffic violations, some vandalism… things are pretty quiet. Until a call about a puppy mill brings back haunting memories of a case gone bad. Lucky for him, pretty veterinarian Lindsay Swan proves to be a great distraction.
Lindsay can't resist the sexy police officer, particularly when she sees his tender, caring side. For her, relationships are bad news and accidents waiting to happen, so it's perfect that Matt is only in town temporarily. And it would be easy to keep things light, until a local woman disappears and Matt's darkest secret is revealed. Can Lindsay be the support he needs, or will she choose to keep her heart safe?