Aug - 06
2020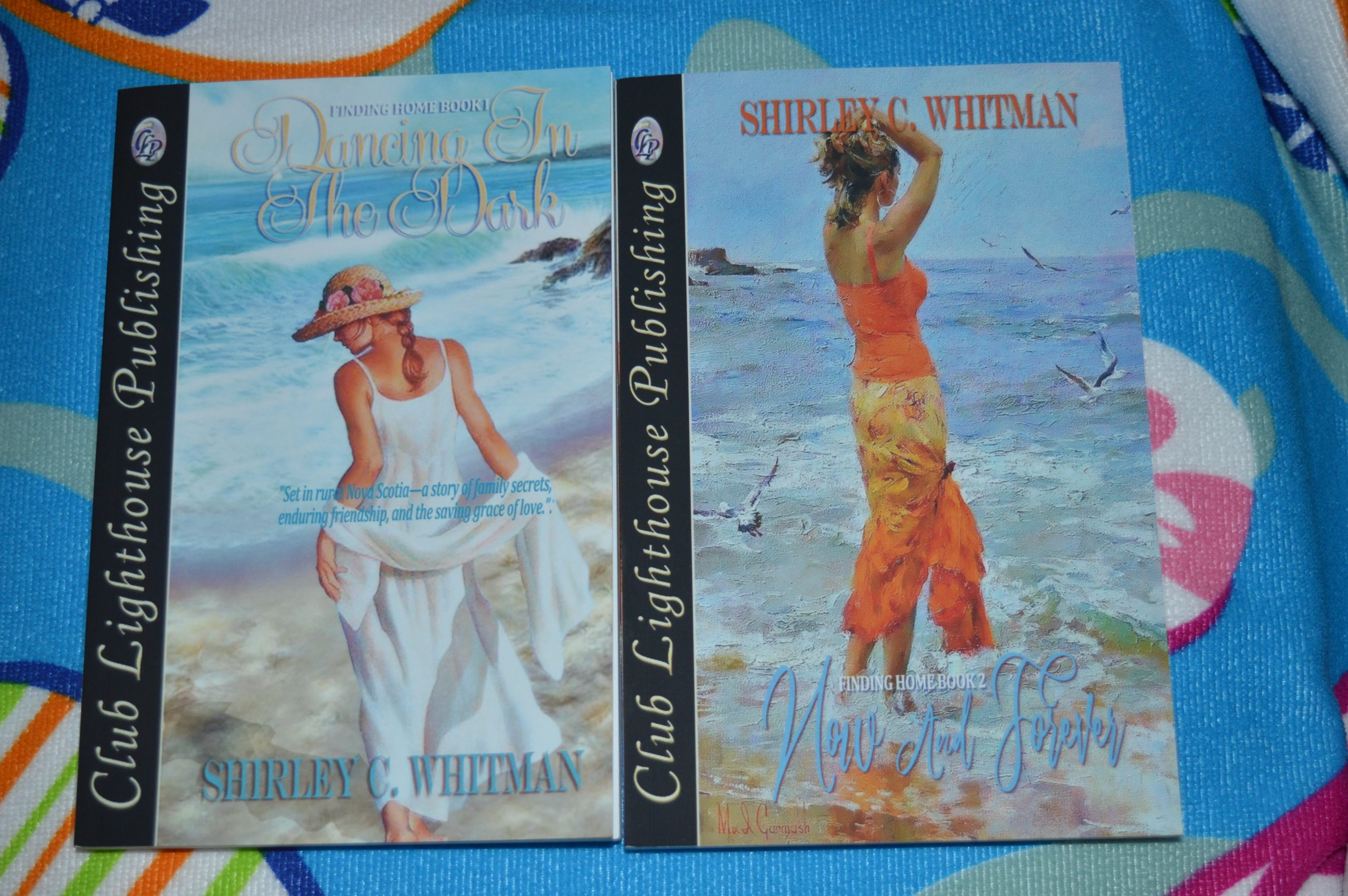 ***Author Spotlight and Book Giveaway*** Shirley C. Whitman and her Finding Home Series; 'Dancing in the Dark' and 'Now and Forever'.
***Author Spotlight and Book Giveaway***
This week's spotlight is on Shirley C. Whitman and her Finding Home Series; 'Dancing in the Dark' and 'Now and Forever'. This is part of our Bookstore Romance Day Celebration.
For this give-a-way, we will be giving away both her books on Sunday, August 9th. For your chance to win check out our pinned post on Facebook.
Dancing In The Dark: Emma Morgan's husband dies suddenly, and she stumbles on evidence he siphoned off large amounts of their personal savings to an intimidating stranger. Gone are her stable marriage, her secure future, and the comfortable life in suburbia she's always taken for granted. She must now find her way through a labyrinth of terrifying challenges, or cower behind the wall of her deepest insecurities forever.
Complications increase when she is swept off her feet by a charismatic widower who is carrying secrets of his own; secrets that threaten to destroy her world all over again. Simultaneously, her dearest friend becomes ill, stretching her emotional resources to the breaking point.
Emma is forced to examine the past in order to determine why, throughout life, fear has dictated her choices. Insight begins to empower her. Compelled to uncover the truth of her late husband's mysterious double life, she goes in search of the ghost in the Morgan's family closet. Never could she have predicted the ghost would come back to life and knock her off her feet.
As she begins to reinvent her life according to her own design, she believes her tribulations are finally behind her. Then disaster strikes again, and she must admit one final truth she's been denying—the passport to lasting happiness is close at hand, although it may be too late to reach out and claim it.
Book 2- Now and Forever Emma Rose Johnston seems to have it all—youth, beauty, and brilliance. Beyond that, she is headstrong and impetuous. When Emma Harrington invites her granddaughter to spend the summer in Nova Scotia, she wonders if she's getting in over her head. Emma Rose, alias ER, arrives on the east coast with her parrot, Magoo, requiring the Harrington household to adapt to an entertaining and foulmouthed bird, plus a spirited teenager.
Little does ER suspect that her seventeenth summer will change her life forever. Since childhood, she's had one passion—animals and nature, and when she decides to spend her vacation volunteering at a wildlife refuge, it is evident she's found her niche.
There, she meets eighteen-year-old Jesse Anderson, sensitive, complicated, and aloof. They are immediately drawn to each other and soon realize their feelings go much deeper than those of a teenage romance. One obstacle to a lasting relationship stands in the way—Jesse's conviction that he and ER are destined to spend their lives in separate worlds.
At the close of the summer there are two broken hearts, when Jesse pulls away. ER believes the door to love is forever closed and returns to Ontario to go ahead with her plans for advanced education. Jesse's life proceeds in a much different direction.
The years go by until ER, by a twist of fate, returns to southwest Nova Scotia to begin her career as a veterinarian. In the intervening time, Jesse's life has taken an unexpected and dramatic turn. Now, they must come face to face with the soul-deep feelings they've never been able to put to rest. One of them is ready to forgive and reclaim their love; the other is not sure reconciliation is possible.