Aug - 16
2020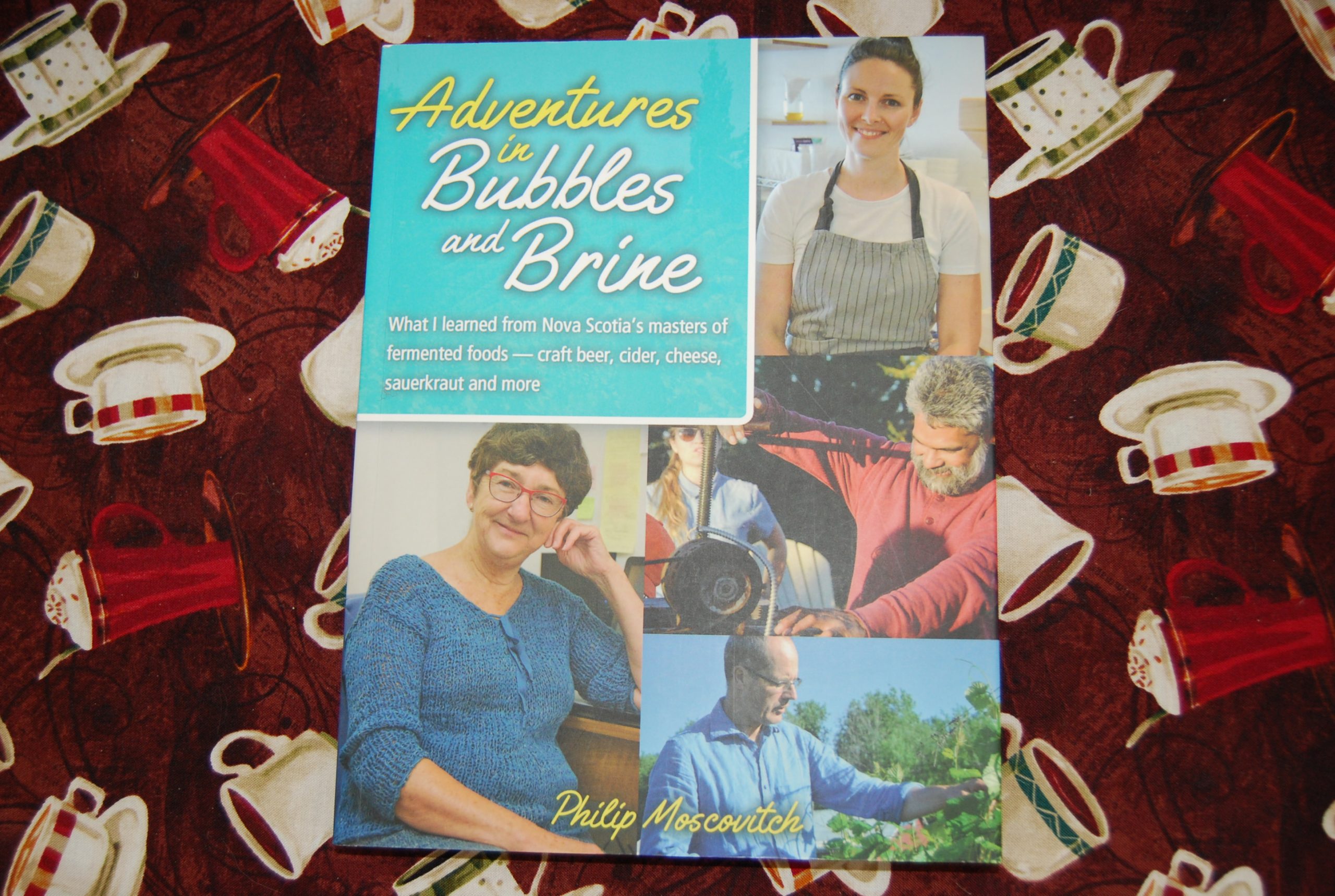 ***Author Spotlight and Book Give-A-Way*** This week's Author Spotlight is going to be a fun one!!! Philip Moscovitch and his book 'Adventures in Bubbles and Brine
***Author Spotlight and Book Give-A-Way***
This week's Author Spotlight is going to be a fun one!!! Philip Moscovitch and his book 'Adventures in Bubbles and Brine: What I learned from Nova Scotia's masters of fermented foods — craft beer, cider, cheese, sauerkraut and more'.
We will be giving a way 1 copy of Adventures in Bubbles and Brine Sunday August 23rd- see our pinned post on Facebook for details.
From wine and beer to bread and cheese: many of our best-loved foods and drinks are the products of fermentation. In Adventures in Bubbles and Brine, fermentation enthusiast Philip Moscovitch takes us on a tour of Nova Scotian ferments, and introduces us to the people who have taken this food trend to heart. Enjoy the fascinating stories from their history and bookmark the recipes they share for you to try at home.
Fermenting may be popular now, but its roots in Nova Scotia go back centuries. Early French settlers grew grapes and apples for wine and cider while German immigrants brought their sauerkrautmaking traditions. And now, Nova Scotians are embracing a new wave of flavours, including spicy kimchi, bitter craft beers, artisanal cheeses and the addictively sour taste of kombucha.
Featuring photos, anecdotes and easy-to-follow recipes, Adventures in Bubbles and Brine digs into the origin of these foods, while delving into the science of fermentation and gut health, and tells you everything you need to know to start fermenting safely at home.