Jul - 27
2020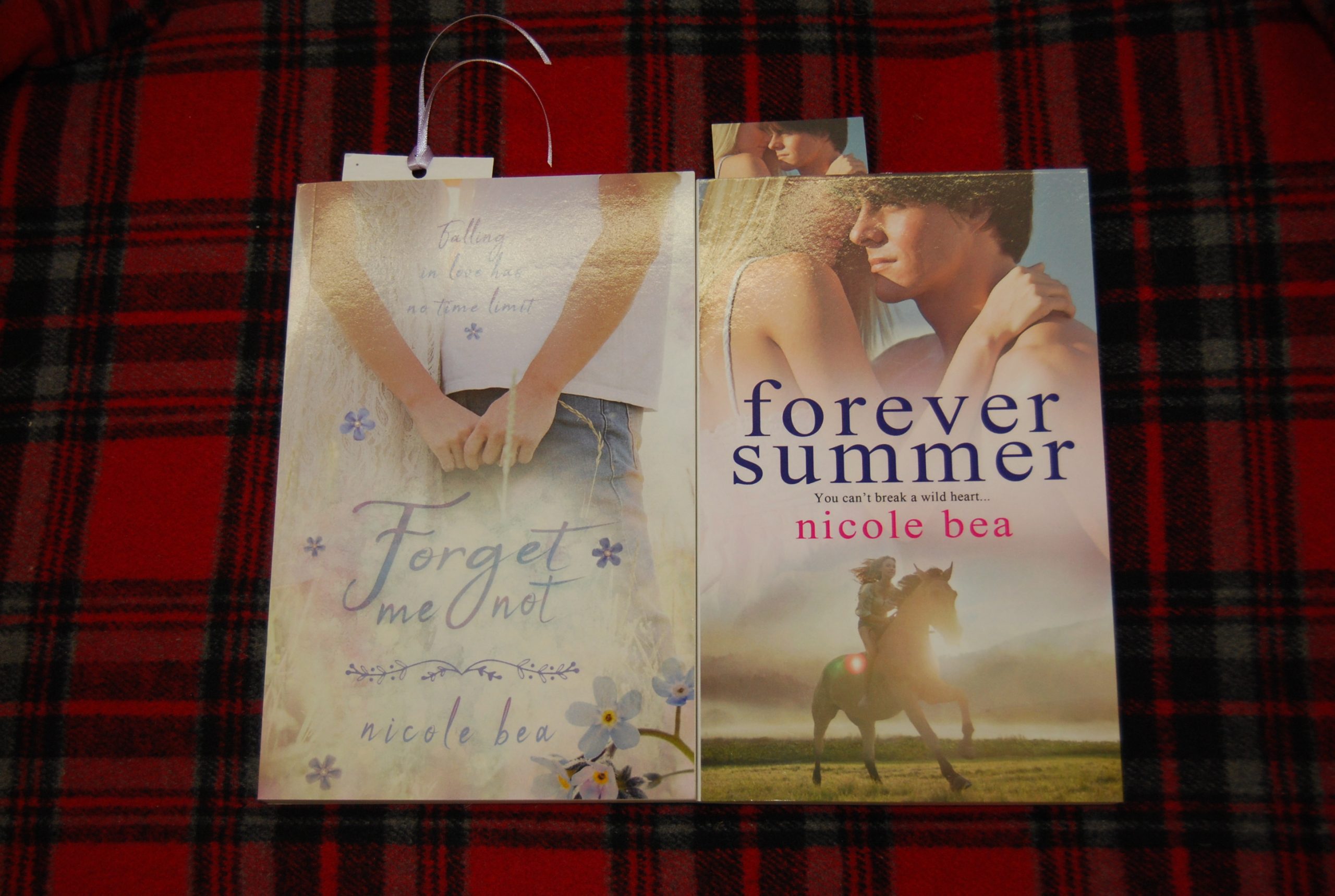 ***Author Spotlight and Book Give-A-Way*** Nicole Bea
***Author Spotlight and Book Give-A-Way***
Local Author Nicole Bea is our Spotlighted Author this week. From Lower Sackville, she is the author of a handful of Young Adult novels and we will be giving away 2 of them on Sunday, August 2nd, 'Forget Me Not' and 'Forever Summer'. For your chance to win check out out pinned post on Facebook.

Forever Summer: Morrigan Westhaver isn't convinced anything could make her forget her abusive ex-boyfriend—not even if she travels all the way from her home in Michigan to her father's ranch in Alabama. Saved text messages and voicemails haunt her life with poisonous words and crippling self-doubt, but she can't seem to let them go. On the ranch, much to her surprise, she immediately takes to a rescued horse, Stormy, as well as Levy, an attractive ranch hand. Will their understanding and gentle support help her heal, or is the damage too deep?
Forget Me Not: When Paisley Watts is diagnosed with terminal cancer, she soon realizes that she's going to be likely forced to miss out on the biggest experiences of her life – going to prom, getting a tattoo, having her first drink of alcohol – and she vows to fit as many of those things into one summer as she can.
Along with four of her friends, Paisley struggles to convince her parents to let her go on one last trip before she's too sick to travel – across provincial lines to Partridge Island, a place where so many of the things on her bucket list will be able to be completed. However, something happens that isn't on the agenda: Paisley realizes that she is falling in love with her best friend Mitchell, and her time to let him know is quickly running out.