Sep - 19
2020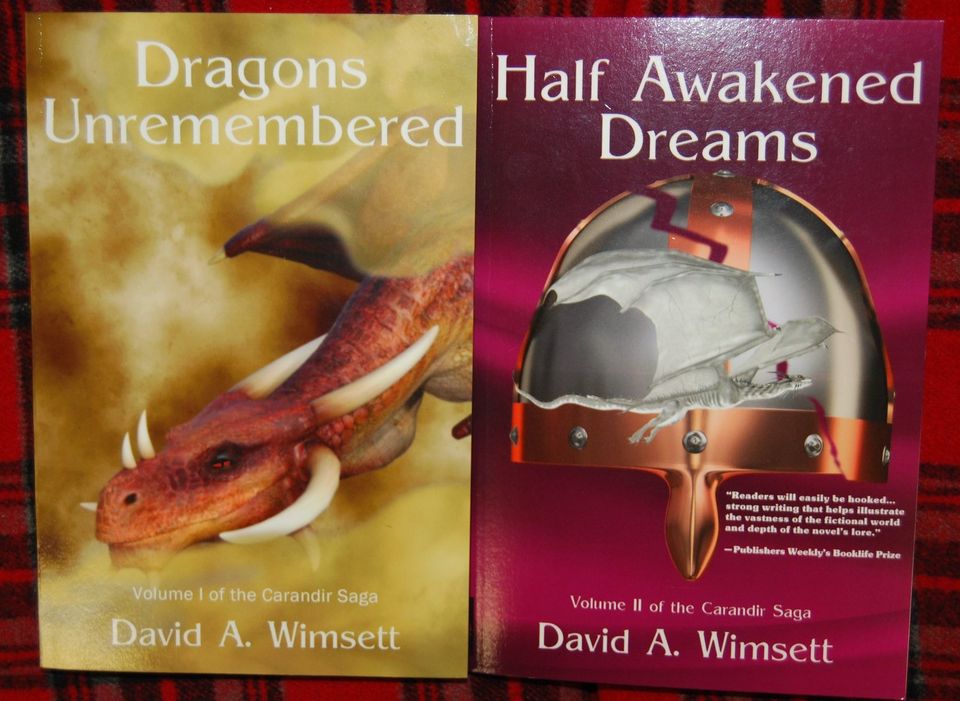 ***Author Spotlight and Book Give-A-Way*** Local Author David A. Wimsett is in our spotlight this week
***Author Spotlight and Book Give-A-Way***
Local Author David A. Wimsett is in our spotlight this week and our next draw will be for signed copies of the first 2 books in his Carandir Saga: 'Dragons Remembered' and 'Half Awaken Dreams'. The draw will take place Sunday, September 20th.
For your chance to win these books see our pinned post on Facebook.
David A. Wimsett's 'Dragons Unremembered' Volume 1 in his Carandir Saga.
A man and a woman must work together as equals to prevent sorcerers from waking an evil dragon who would terrorize the land while rival baronies plot civil war in a gender balanced world where women and men have the same rights, opportunities and authority.
The novel contains action, battles, political intrigue and magic, as well as diverse cultures, languages, lost legends, forgotten lands, epic poetry and music whose complete scores are found in the appendix.
Characters must discover their own inner strengths and overcome weaknesses while confronting themselves as much as outside forces.
David A. Wimsett's 'Half Awakened Dreams' Volume 2 of the Carandir Saga
Dragons Unremembered: volume I of the Carandir Saga
The King is abducted by magical creatures and the Queen must hold the monarchy together. While she searches for the king, traitorous nobles raise an insurrection. The story draws the character across swamps, forests and deserts as new threats arise and, all the while, the evil dragon Baras could rise.
The relationships of the characters deepen as they must come to terms with maturing and growing apart while struggling with the memories of former lovers.
There are new characters and magical creatures. The book carries forward the traditions of diverse cultural elements in a gender balanced world that were established in the first volume of the Carandir Saga.