Feb - 28
2022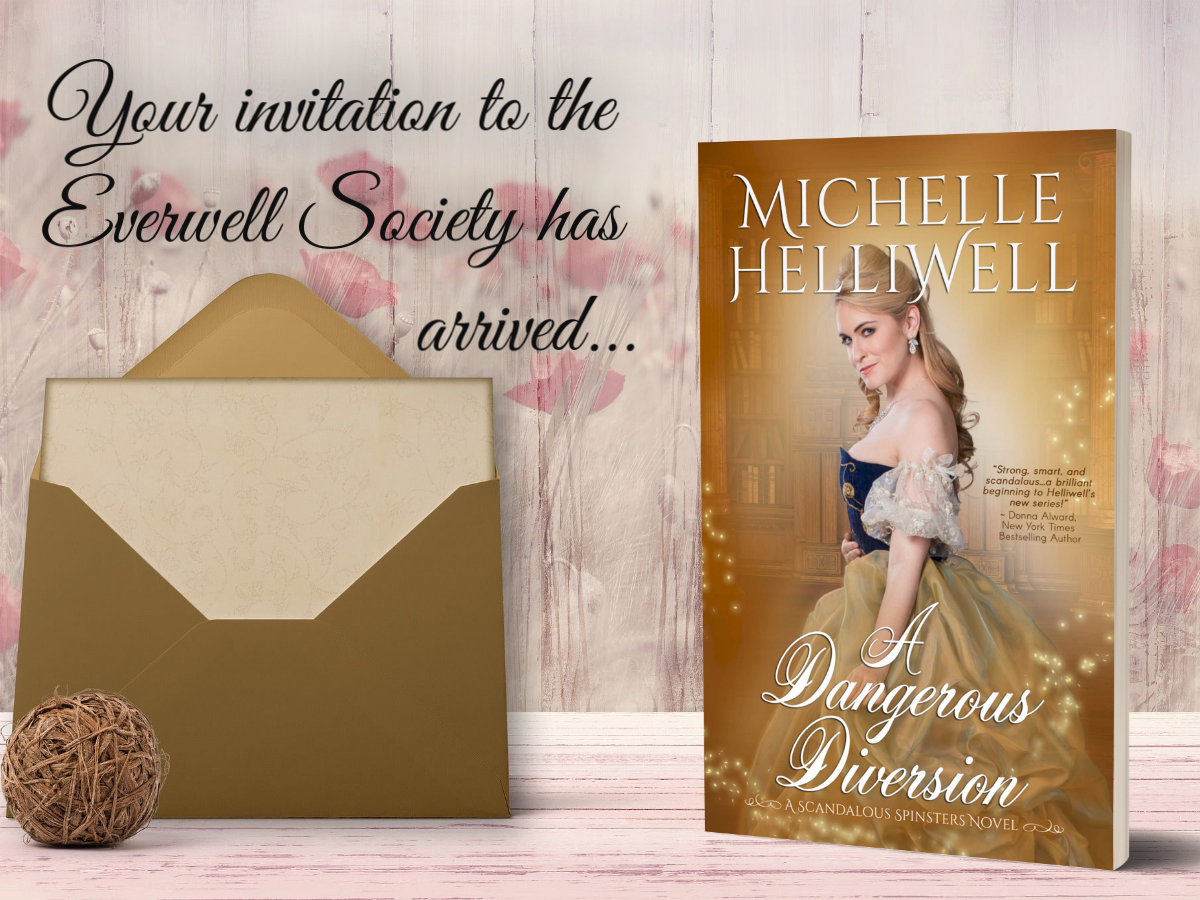 A Dangerous Diversion by Michelle Helliwell
Welcome to the Everwell Society for Scandalous Spinsters and Wayward Women!
Elouise isn't simply Charming by name…Charming is the job.
When trouble strikes Everwell Manor, headquarters of her fellow Scandalous Spinsters and the only real home she's ever known, being charming isn't enough. Especially when the job calls for her to pick the pocket of a handsome blue-eyed stranger at a high society function.
After a suspicious fire killed his brother, Detective Dominic Ashe pointed the finger at one of Boston's elite and found himself out a job. With his reputation in tatters, he's come north in a last ditch effort to find justice and maybe a little peace…but he's unprepared for the well heeled beauty who seems determined to get in his way.
When Dominic is injured helping Elouise''s students, she wonders if she can trust the illusive American with her secrets. But trusting a man has only led Elouise to ruin…and Dominic doesn't know how to deal with a woman who doesn't play by society's rules.
The clock is ticking…will Dominic steal Louisa's heart? Or is Dominic little more than a Dangerous Diversion?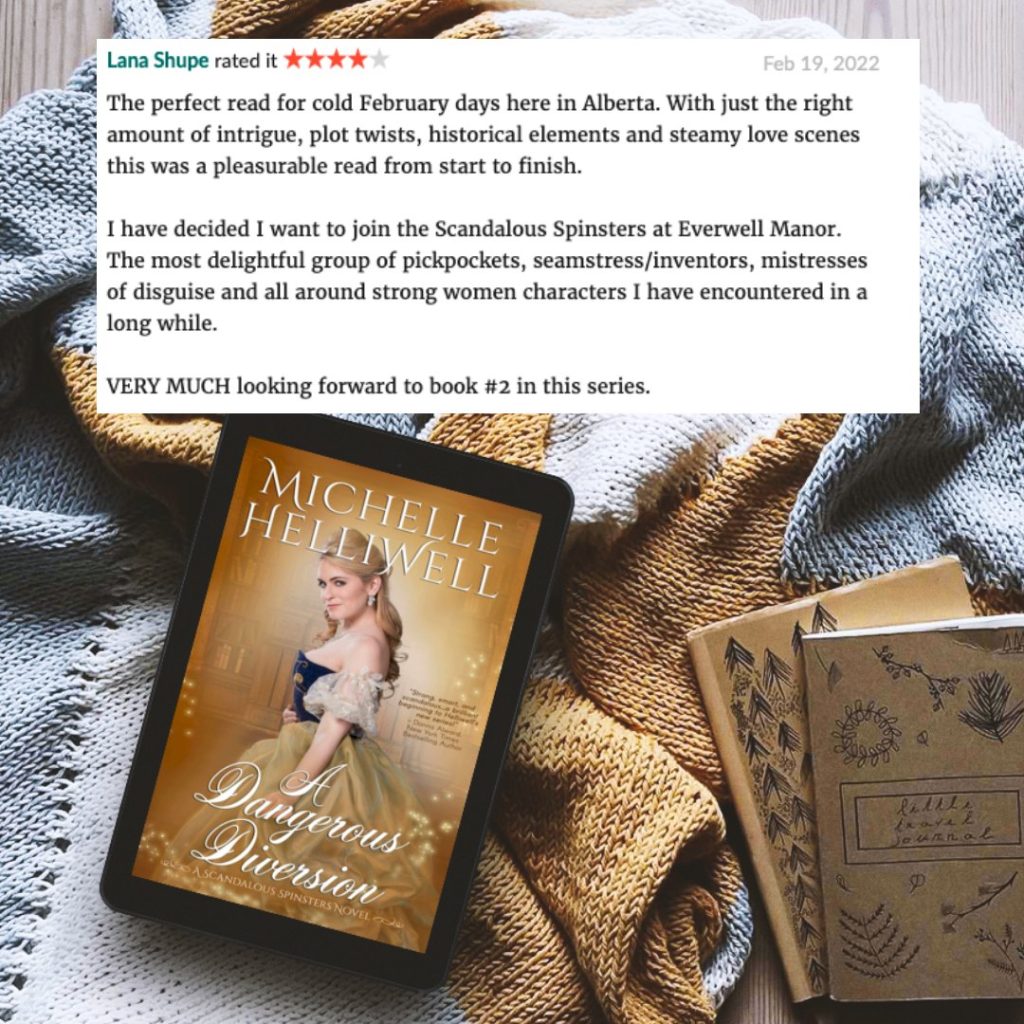 A Dangerous Diversion is a fun historical romance featuring a bevy of amazing women going the extra mile (sometimes outside the bounds of the law) to help those who can't always help themselves. It's a Robin Hood style romp through Victorian Halifax. It's unapologetically romantic, sometimes fun, with a happy ever after just for you.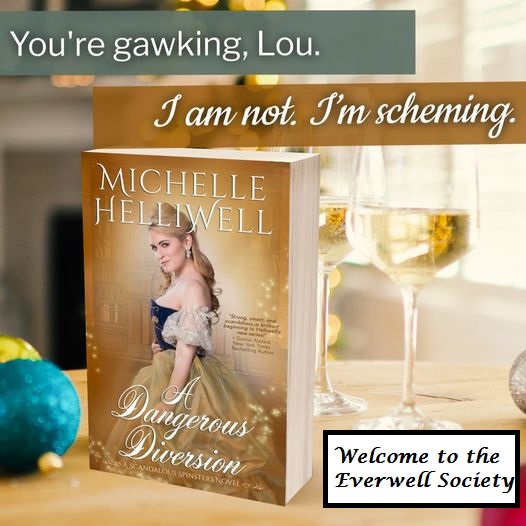 "Strong, Smart, and Scandalous… a brilliant beginning to Helliwell's new series"
– Donna Alward New York Times Bestselling Author
Elouisa Charming is the Spinster with a penchant for theatre and thievery…but when she meets Dominic Ashe, she meets her match, literally! Forced to publicly play husband and wife is not what either of them have in mind, but when they do, sparks fly.
Review: I just loved Michelle Helliwell's upcoming romance novel 'A Dangerous Diversion', the first book in her Scandalous Spinsters series. I am so pleased to say that second half; it means there will be more tales about these delightful Scandalous Spinsters, teachers from the Everwell Society who are more than just teachers. With parallels to the legends of Robin Hood and his merry men, these Scandalous Spinsters are strong, older women (for 1874), each with a skill set above that of regular teachers, who together use their skills to help the unfortunate. Loving this premise, I was glued to the pages as the story of Eloise and Dominic enfolded. An added perk was the fact that the story was set in Halifax, just across the harbour from where I live, an area I am quite familiar with so I can easily imagine the places described in the story. I am really looking forward to the next installment in this series!!! Sue Slade Goodreads January 2022
Elouise isn't simply Charming by name…Charming is the job. And when your job is to be the diversion while your fellow Scandalous Spinsters are trying to crack a safe or free a group of girls from the clutches of people trying to do them harm, you need someone who's really good. And Elouise is. She's focused and confident when dealing with her mark. And when that mark happens to have a Boston accent and blue eyes for days???⁠⁠ Well, stuff happens. Fake relationship stuff. Secret identity stuff. Fun stuff, sexy stuff, achy romantic slow burn stuff. ⁠
Review: "A Dangerous Diversion" – the first book in the Scandalous Spinsters series had me hooked from the first page. The description of Halifax at another time had me picturing it, in all its splendour. I doubt I'll ever see it the same again and I may be looking for Dominic Ash out of the corner of my eye ( a gal can dream ). It's romantic, it's exciting, and has me wishing the Everwell Society really did exist. Elouise may have the art of " swooning " down pat but I'm going to pretend I'm a close second from this day onward. I'll wear my membership in the Everwell Society for Scandalous Spinsters and Wayward Women with demonstrative pride!- Jen Robley Goodreads March 2022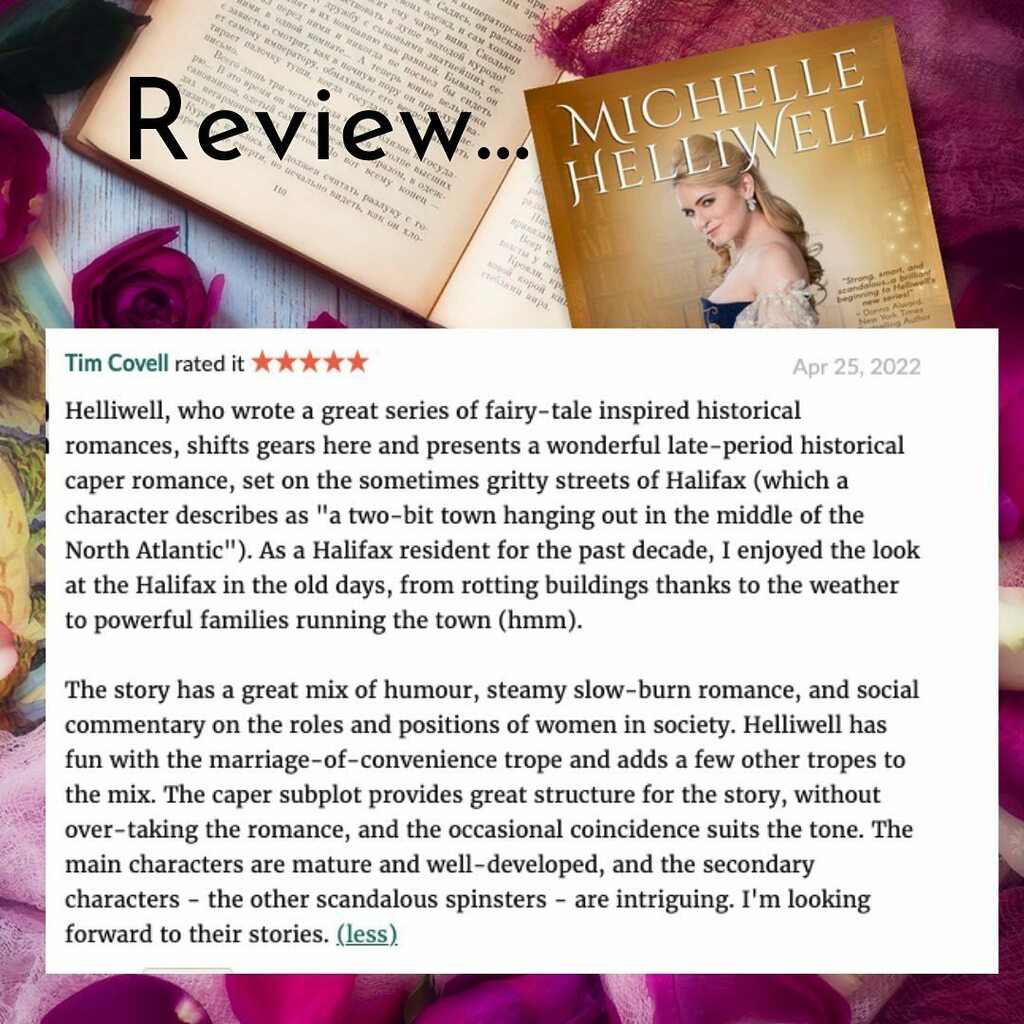 "One of the things I hope for this series is for readers to find their place sitting around the kitchen table at Everwell Manor, their hidden talents valued, their 'flaws' embraced as strengths, and having some romantic adventures along the way with a handsome, if unsuspecting, mark. But what's a job without a few surprises???"
Michelle Helliwell
To join Michelle's twice a month newsletter, sign-up at: https://www.michellehelliwell.com/join You can pick up a free historical romance novel heavy on fairy tale inspiration with a strong achy undercurrent, and get recipes, book news, and author inspiration in a nice, tidy package.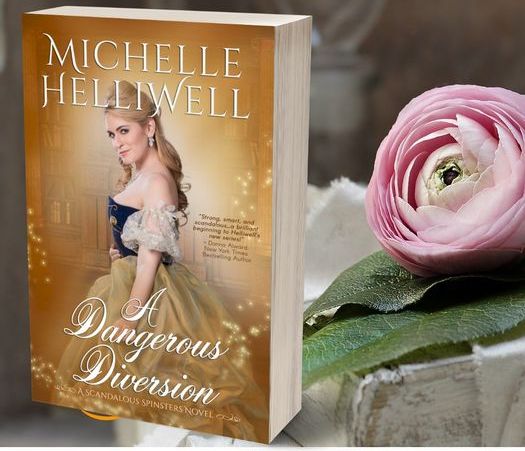 Fun Fact: This fun historical romance is set in Halifax, Nova Scotia, because Happily Ever After's (HEA's) can happen anywhere, and should.
"A veritable parade of well-dressed couple walked past them towards Government House. The majestic Georgian-style building cast a shadow across its impeccably kept front park. It was rarely open to anyone but the lieutenant governor and important political associates and business figures." Chapter 1 'A Dangerous Diversion' by Michelle Helliwell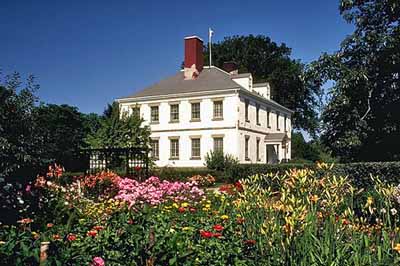 Pictured above is Prescott House, which stands in Michelle Helliwell's mind as Everwell Manor, the home of her Scandalous Spinsters 5 book series. Through the magic of creative license, she has moved it out of lovely Port Williams, and set it along the North West Arm in Halifax, where it houses the Everwell Society for the Benefit of Sorrowful Spinsters and Woeful Widows and five of her new favourite heroines.