Sep - 06
2021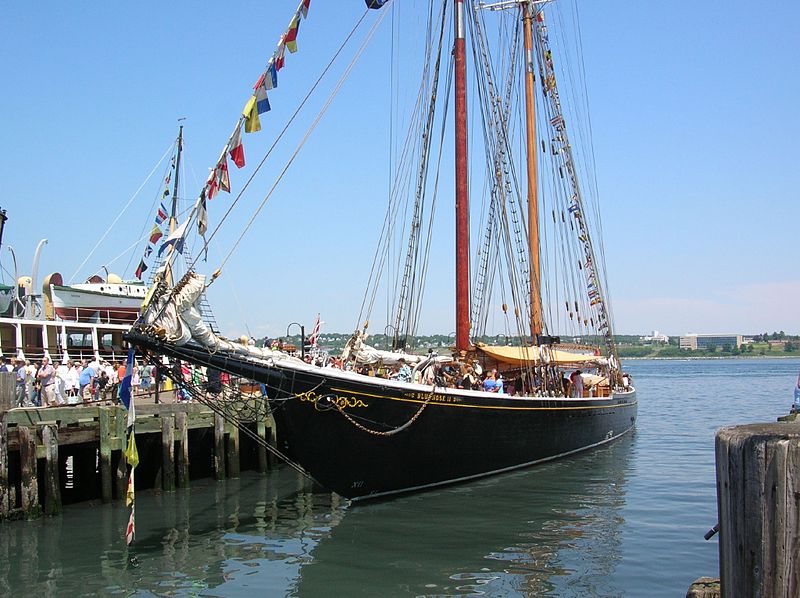 2021 is the 100 year Anniversary of the Bluenose
The original Bluenose was launched as a Grand Banks fishing and racing schooner on March 26, 1921, in Lunenburg, Nova Scotia, and 2021 marks its 100 year anniversary. It was designed by William Roué and built by the Smith and Rhuland Shipyard. Over the years the Bluenose has become a symbol for Nova Scotia promoting its maritime heritage and tourism. To celebrate this milestone, Dartmouth Book Exchange has brought in some fantastic books published by Nimbus Publishing.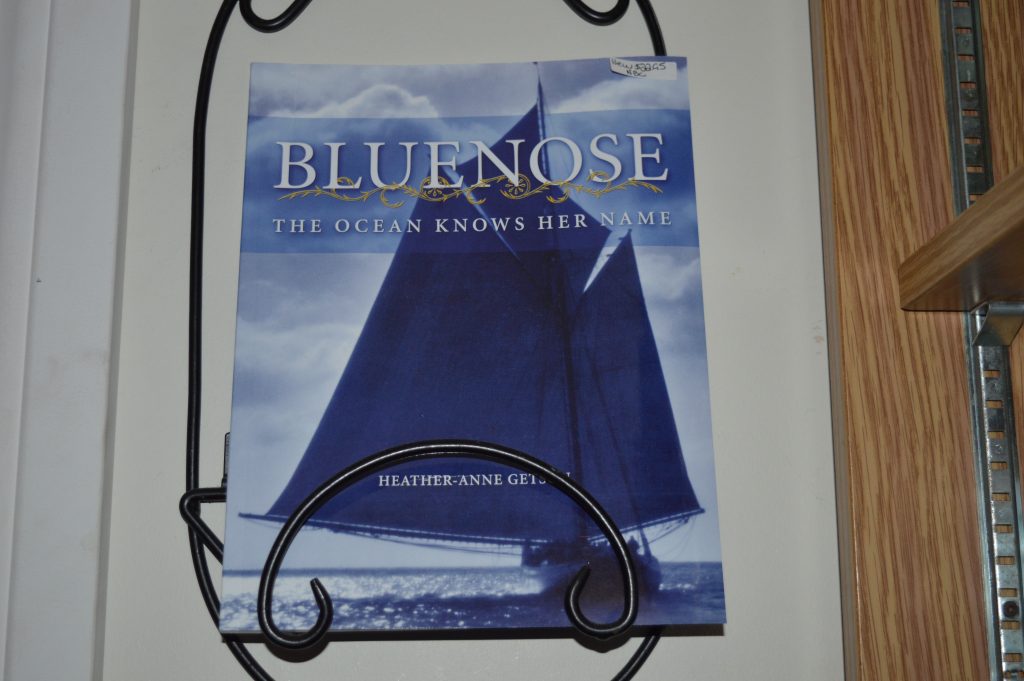 Bluenose: The Ocean Knows her name by Heather Getson.
The story of the original Bluenose has permeated maritime lore, but the truth is more riveting than any fictionalized account. This is the true story of Bluenose, launched in Lunenburg, Nova Scotia, in 1921 and lost at Haiti in 1946. Filled with never-before-published tales of crew members and photographs, Bluenose: The Ocean Knows Her Name ranks as the most accurate and entertaining account of the Queen of the North Atlantic.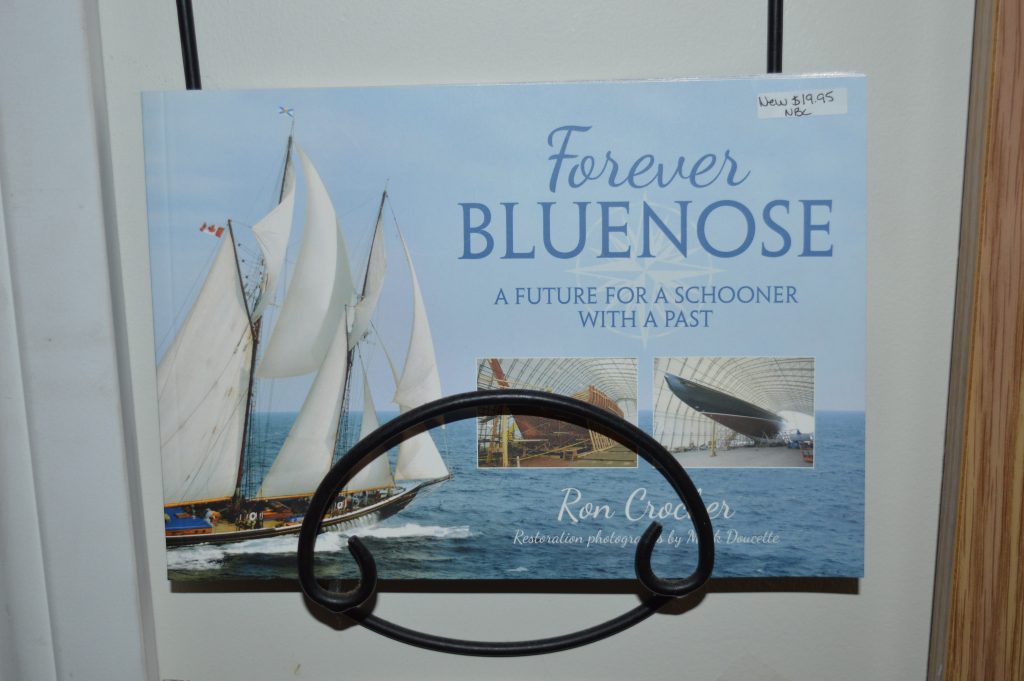 Forever Bluenose: A Future for a Schooner With a Past by Ron Crocker
Nova Scotia has always needed Bluenose as a symbol of a culture of enterprise and self-sufficiency, and as a monument to the heroic and often tragic Grand Banks fishing past. And so it was with great fanfare that on a misty September Saturday in 2012, the "restored" new hull of Bluenose II inched safely and slowly into a friendly Lunenburg harbour. As the water rose over the massive rolling platform that carried her down, she gradually came afloat for the first time, fair on her lines, high and proud. Nova Scotia now has a virtually new Bluenose, fashioned as closely to the genetic code of Bluenose II as possible, just as Bluenose II replicated the original, everywhere except below decks. Forever Bluenose charts the storied history of Nova Scotia's famous schooner—its fishing and racing days in the early twentieth century, its rebirth, first as a promoter of beer and later as a tourist attraction, as the Bluenose II, and its careful restoration in the twenty-first century. Includes over 50 photographs of the restoration process as well as the vessel's commercial and racing heyday.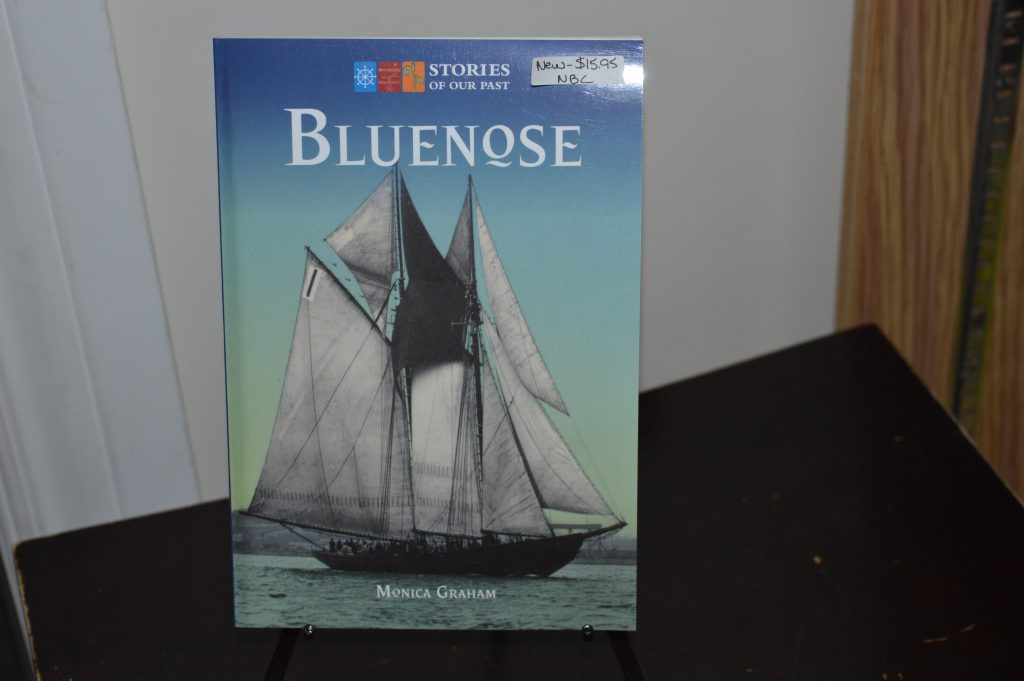 Bluenose by Monica Graham
The second title in the Stories of our Past series, Bluenose tells the story behind the ship on Canada's ten-cent coin. Beginning with the schooner's launch in Lunenburg in 1921, author Monica Graham describes Bluenose's career as a fishing boat, her racing exploits (seventeen years undefeated in the International Fisherman's Trophy), her representation of Canada at the Chicago World's Fair in 1933, and her time as a shipping vessel in the Caribbean rum and sugar trade. The book's final chapter recounts Bluenose's demise on a coral reef in Haiti and the launching of the replica, Bluenose II.
Using a colourful design, and with photos, maps, diagrams, interviews with crew members, and sidebar features on sailing and shipboard life, Bluenose offers a fascinating introduction to a Canadian and Nova Scotian emblem to satisfy a variety of interests.