Jun - 15
2023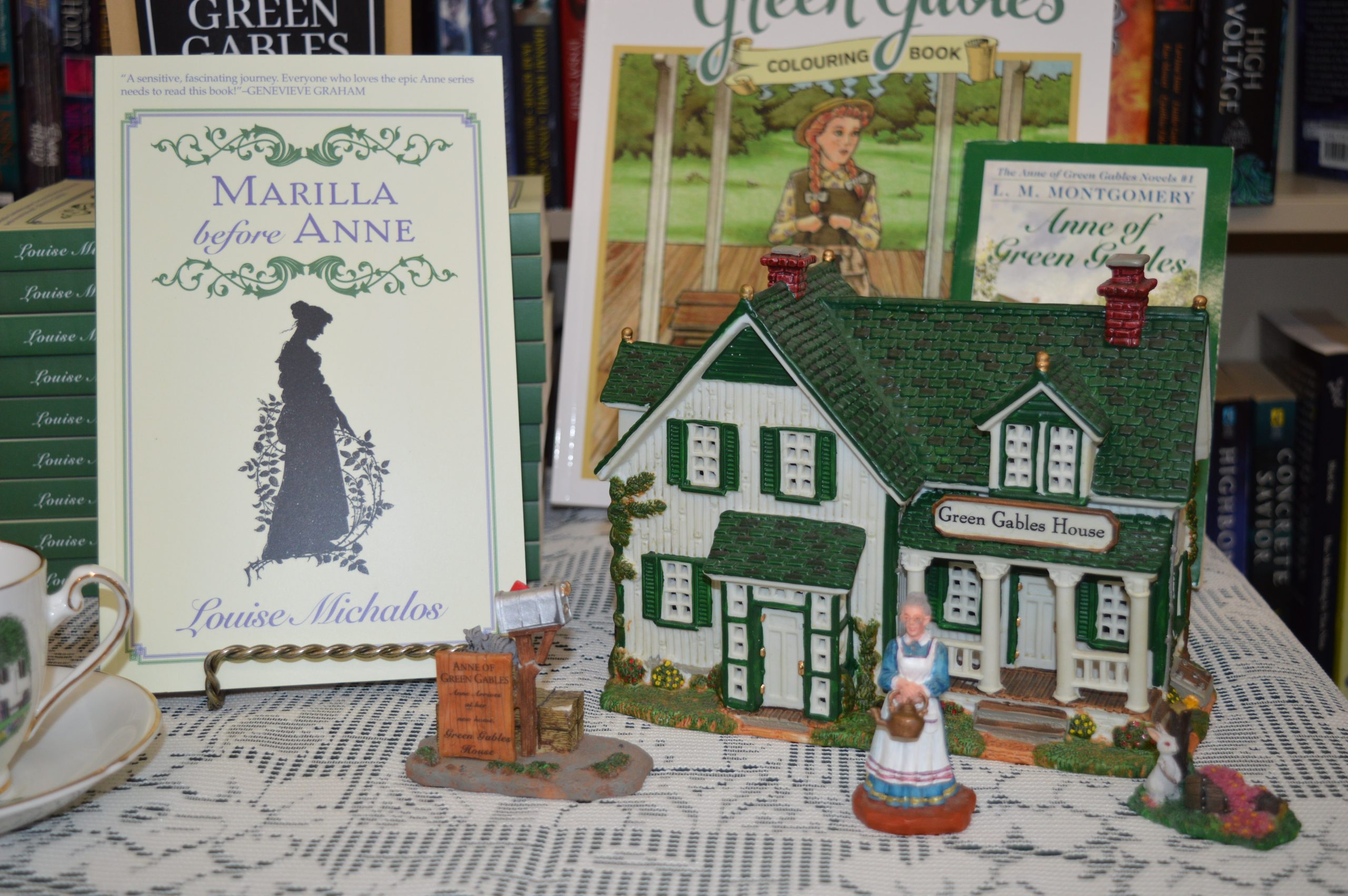 115 Years of Anne of Green Gables Tea
On June 13th,115 years ago we were introduced to Matthew and Marilla Cuthbert, an elderly brother and sister who live at Green Gables in PEI who requested a boy from an orphanage in NS to help them on the farm and due to a misunderstanding, mistakenly got an 11-year-old girl. After some debate, they decide to keep the imaginative, talkative, and temperamental Anne Shirley and life at Green Gables is never the same again.
Before her first year at Green Gables is over, Anne managed to insult Marilla's friend, Mrs. Rachel Lynde, scandalize the Sunday morning crowd at church with her outlandish hat decoration, crack her slate over the head of the most handsome boy in school, and mistakenly intoxicate her best friend with Marilla's homemade currant wine. Let's not forget in her desperation to rid herself of lifelong sorrow- her red hair she buys a bottle of dye from a peddler and to her horror it turns her hair a ghastly shade of green instead of the black raven tresses she dreams of. These are only the beginning of Anne's Adventures growing up at Green Gables.
Joining us at our 115 years of Anne of Green Gables Tea was special guest Louise Michalos, author of Marilla Before Anne.
A heart-rending work of historical fiction telling the story of Marilla Cuthbert, long before Anne came to Green Gables farm.
Marilla Cuthbert was fifty-two years old when the plucky red-headed Anne Shirley came to live with her and her brother, Matthew, at Green Gables farm on Prince Edward Island. A seemingly cold and dour spinster, her heart eventually softens to the loveable orphan girl. But for over a century readers have wondered, who was Marilla before Anne?
In Louise Michalos's remarkable debut novel, readers are introduced to a spirited eighteen-year-old Marilla Cuthbert—a girl not unlike Anne herself—who is desperately in love, and whose whole life is spread before her. But when a moment of defiance brings life-changing consequences, a new Marilla begins to take shape, one who would learn to bear tragedy like a birthright, and loss as an inevitability, and who would hold steadfast to the secrets that could shatter the lives of everyone around her.
Weaving its way from Marilla's early life in Avonlea to her coming-of-age in Halifax, Nova Scotia, and back, Marilla Before Anne is the story readers of Anne of Green Gables have longed for. Told with a refreshingly original East Coast voice, this exquisite, heartbreaking work of historical fiction takes readers on a journey back in time, to the Green Gables where Marilla Cuthbert lived, loved, and learned, long before Anne.
Review: Mark Twain said, "When ill luck begins, it does not come in sprinkles, but in showers." This quote repeatedly popped into my head as I read 'Marilla Before Anne' by Louise Michalos. Going into this story we knew life couldn't have been easy for Marilla Cuthbert for her to become such a cold and bitter spinster before Anne showed up at her door. You can only bounce back in life so many times before you stay down. This was a well-written and heartbreaking prequel. I would recommend this story to anyone who enjoyed the Anne of Green Gables books, television shows, movies, or theatre productions. Sue Slade Goodreads August 2021
Review: Poor dear Marilla Cuthbert. Those who behave in a certain way often have a story or unresolved trauma in their life and all of us have a story. This story of Marilla broke my heart. Like most, I've loved Anne Shirley, truly loved her and all things Avonlea since elementary school when my dear bosom buddy and I first read Anne of Green Gables. During our childhood, we devoured all of the Anne books. So it's no surprise that I inhaled this story, this heart-rending, distressing, and admirably detailed story of Marilla.
Jump into it with an open mind. Jen Robley Goodreads September 2021
Professional Storyteller Cindy Campbell-Stone and store manager Sue Slade delighted guests with stories and quotes by L.M. Montgomery at our 115 years of Anne of Green Gables Tea.
"I am invited to tea at the manse tomorrow afternoon! Mrs. Allan left the letter for me at the post office. Just look at it, Marilla. 'Miss Anne Shirley, Green Gables.' That is the first time I was ever called 'Miss.' Such a thrill as it gave me! I shall cherish it forever among my choicest treasures."
The tea served at our event was produced by NovelTea, a female-owned (mother-in-law and daughter-in-law team) out of Truro, N.S. established in 2014. So we are women supporting women. The flavour, L.M. Montgomery's Anne of Green Gables- Raspberry Cordial Herbal Tea was a huge hit. There was also some speculation that it would make great iced tea.
"Diana came over, dressed in HER second-best dress and looking exactly as it is proper to look when asked out to tea. At other times she was wont to run into the kitchen without knocking; but now she knocked primly at the front door. And when Anne, dressed in her second best, as primly opened it, both little girls shook hands as gravely as if they had never met before. This unnatural solemnity lasted until after Diana had been taken to the east gable to lay off her hat and then had sat for ten minutes in the sitting room, toes in position."
"Oh, Marilla, I've had a most FASCINATING time. I feel that I have not lived in vain and I shall always feel like that even if I should never be invited to tea at a manse again. When I got there Mrs. Allan met me at the door. She was dressed in the sweetest dress of pale-pink organdy, with dozens of frills and elbow sleeves, and she looked just like a seraph."
Louise's husband made us biscuits and Sue made Gilbert's homemade Jam to go with.